Wix is a popular website builder due to its intuitive UI and status as a developer's paradise for newbies. Wix has also had some success in e-commerce, owing to its low prices and appealing theme options. 
Wix is an e-commerce platform selling almost anything, from clothing to personalized desserts; even downloadable media and books are supported.
The company has taken the website-building market by storm, allowing small business owners to save money by foregoing expensive website design agencies in favor of putting in their own time and effort to create a beautiful website.
However, Wix does not want to compete with more robust e-commerce platforms like Shopify or more aesthetically beautiful systems like Squarespace.

Wix is a platform I've used before, and while its tools are simple, I don't expect the company's e-commerce platform to live up to my expectations. 
However, we know that other, more contemporary ecommerce businesses, such as Squarespace, need help with making a user-friendly interface for establishing an online store.
Now I'll tell you what I know about Wix Ecommerce so you can determine if it's right for you.
Wix Ecommerce Review: Pros and Cons
Wix assures a lot of valuable things as a solution for creating an online store. People generally like this platform because of its simplicity and utility. 
Wix is another attractive option for people just starting, but it has some drawbacks; for example, consider the following list of benefits and cons.
Pros
Wix is one of the most affordable solutions, providing exceptional value.
Wix's app market gives you access to a variety of features.
Several premium-tier features are offered.
Recognition of both digital and physical products
A real-time shipping calculator can help you plan ahead of time.
This is an incredible option if you want to get your business up and running quickly so you can begin selling sales.
There are no commissions to be concerned about (or commission requirements)
Wix offers a lot of freedom to individuals who want to make their platform stand out.
An easy-to-use administrative interface that is ideal for beginners
Cons
Inadequate loading times and other issues
There aren't many options for personalizing.
It offers fewer features than rival eCommerce software.
Wix Ecommerce Features
After setting up an account and exploring the main dashboard, Wix Ecommerce gives any respectable e-commerce platform the standard functionality. 
When comparing Wix to competitors like Shopify, you'll realize a substantial number of features need to be included.
Wix's user-friendly dashboard and drag-and-drop builder make it an excellent choice for people just starting. The app market offers several essential things, such as invoice generators and contact forms.
Shopify's extension library, on the other hand, is limited to e-commerce capabilities, but Wix's is extensive and offers tools for constructing non-commercial sites. 
Wix has a huge advantage in this area because it lets you customize every aspect of your website.
You may quickly change the layout of shapes and buttons, add new product pages, and integrate social media.
While these are to be expected, it's encouraging to see that Wix tackles the fundamentals well.
I like how fast I can integrate product galleries, how quickly I can add a Buy button, or how I can highlight discounts. The shortened checkout system is secure and message-based, and it right shows a Thank You Message to the customer after the purchase is made and keeps you updated with email notifications.
Read Also:
Wix Ecommerce Review: Feature Showcase
Wix ecommerce offers a specialized platform for e-commerce to enable business owners to manage and expand an online store with the same simplicity of use and seamless functionality they've come to expect from Wix.
Everything you need to get your products out there is included in the all-inclusive solution. It's simple to expand your business to new heights by utilizing the numerous accessible, sophisticated features, and you won't have to wait long.
How Big Is the Product Menu?
To the satisfaction of businesses considering using Wix eCommerce for sales, there are no constraints on the kind of products that can be supplied. 
Wix may be used to sell and ship both digital and physical things. Your imagination and creativity are the only limits to the incredible things you can create with this fantastic instrument.
You may also take reservations, which is a helpful addition to your business. For example, you can collect payments using a specific booking app, but you won't be able to market your services.
A Wix eCommerce store allows you to sell almost anything. The possibilities for showcasing the product are equally great. You have a wealth of eye-catching options for showcasing your wares.
Customers can zoom in on products to view them in greater detail. Video demonstrations of your wares are also welcome.
In addition, you may provide your customers with the finest viewing experience possible by posting up to 15 product images to any listing.
Wix's drag-and-drop capability makes it simple to insert additional videos, even if the product videos aren't included in the prefabricated designs.
Shipping and Inventory management
There is more to online product sales success than merely listing products and making them look good in images. Furthermore, you should pay particular attention to inventory management and shipping to give the best possible experiences for your target audience.
You can get better service for your client's needs using inventory management software by keeping track of what you have.
Wix's stock management features could be better, but they'll suffice. Products for sale can also be loaded in bulk using a CSV file.
Wix is also useful for product management. For example, with the Wix stores app, you can quickly track product counts, manage stocks in whatever way you see proper, and much more.
Wix streamlines several things of shipping, saving you effort and a lot. Managing purchases can be complex, especially when delivering to areas with specialized requirements.
Wix connects with industry-leading tools like Ship Station to handle your shipping options. It is now simple to maintain track of shipments and deal with any concerns that may emerge.
Connecting your online store to dropshipping services allows you to convert to a less expensive business model. Dropshipping reduces the need to stock vast inventory, allowing you to sell nearly anything.
Wix also allows you to create your shipping labels and keep track of transactions directly from the control panel, allowing you to represent your brand better. For example, each product might have its own set of tax rules.
Wix Ecommerce Ease of Use
Wix shines in regards to user-friendliness because of its seamless drag-and-drop editor. This option has always been included in Wix's site builder. It is now a standard component of online stores. 
The dashboard's basic UI makes it easy for beginners to focus on the fundamentals and get buttons done.
A simple mouse drop will transport you to any portion of your homepage or product pages. As a result, dealing with the source code to implement your preferences is unnecessary. 
In addition, a helpful toolbar appears at the top of the screen, allowing you to save and publish your work without losing it.
The five buttons on the dashboard's left design provide access to the app market, settings, page editing, adding components, and designing goods.
Wix stores have their button, which is helpful for quickly accessing information such as orders, customers, and stock levels. The design is simple, uncluttered, and pleasing to the eye.
You may manage your online store's product catalog, receive orders, and execute targeted promotions in this mode.
Wix Ecommerce Templates and Design
The Wix ecommerce themes are pretty cutting-edge.
They are currently accessible for usage, and you may use them to put your store rapidly. In addition, website templates enable non-techies to create a simple website without becoming mired down in the complexities of coding.
However, Wix now offers Wix Code, which gives developers access to Wix's application programming interface (API) for more advanced customizations and add-ons.
Previously, I didn't think much of Wix for more extensive customizations like this, but that's all changed. You can hire a developer to do the work for you or do it yourself if you feel up to it.
The general cleanliness of the designs is unparalleled. They can assist a rising organization in reaching the middle ground and being ideal for a new little business.
Any paid Wix plans should be sufficient for creating a high-quality website.
Wix is one of the most user-friendly solutions for building an online store, with access to hundreds of pre-made designs (now over 500), online tutorials, and phone support to help you get started if you get stuck.
Wix's ecommerce themes are uniformly outfitted with features like search engine optimization (SEO) tools, a versatile shopping cart, and automatic tax computation.
Website owners can easily browse the various templates and narrow their options based on their business type. You can also see a preview of your website created with your chosen template.
When utilizing Wix, remember that moving between templates is more complex than clicking a button. However, regardless of which Wix web design option you choose, your site will be mobile-friendly, hosting will be simple, and Wix ads will be removed if you subscribe to the premium plan.
Wix's construction solution is similar to the backend solution of Weebly, so you won't have any trouble developing a one-of-a-kind website. Instead, use all of Wix.com's editing options to make your design stand out.
The Wix editor is a drag-and-drop page builder that supports many modules, including pictures and text fields.
While most beginners will be drawn to Wix's drag-and-drop option, the Corvid Wix coding solution, or something else, better matches your needs. 
For example, you can use the Wix ADI or the Wix code system to utilize the backend of your website.
Sales & Marketing Features
Wix and other e-commerce platforms provide various beneficial tools for increasing your online earnings. 
For example, consider Wix's abandoned cart recovery feature, one of the platform's most popular and beneficial solutions.
If a customer abandons their shopping cart without completing their purchase, you can send them an automatic email.
Numerous causes can divert customers' attention and cause them to abandon their shopping carts, so an abandoned cart option is essential. Wix marketing resources include:
Multichannel selling
Why limit yourself to online sales when you can drive sales anywhere? Because Wix supports "multichannel" selling, you may operate a robust online store with a wide range of integrations to platforms such as Facebook, Amazon, and others.
Wix is one of the few website builders that allows you to sell on Instagram. To sell on particular platforms, you must install Ecwid alongside your store.
Wix App Market
Although not all eCommerce website builders provide this functionality, accessing an app market can be highly beneficial. For example, Wix's app market offers both free and paid solutions.
There are about 50 e-commerce apps among the roughly 200 available apps.
Wix's app market is brimming with valuable storefront customization choices, and the platform is interoperable with other well-known eCommerce platforms such as Ecwid.
Wix Stores App
If you're a business leader who needs to know what's going on with your company from away, Wix has an app for you. With the Wix Stores app, you can sell unlimited products, design a mobile-friendly store, and offer coupons.
Stipe, Square, and PayPal are just a handful of the various payment processing alternatives available to consumers.
For example, Lightbox and Wix Shoutout offer automated email notifications to customers, newsletter production, and product and sale announcements.
Premium order management tools and SSL encryption can also be unlocked.
Wix Ascend
Wix Ascend is a relatively new addition to Wix's online retail package. In a word, this app improves connecting with clients and increases your brand's online visibility.
Wix Ascend is a comprehensive marketing solution incorporating advanced capabilities such as workflow automation, brand promotion, SEO, and customer support.
Wix Ascend, a marketing and customer management tool, is an additional expense. A separate subscription is necessary, and you can pick between three different monthly pricing packages ranging from $9 to $45.
SEO
Employing search engine optimization (SEO) would be best to increase your online sales. Wix does offer that service, so that's terrific news. Improve your web presence quickly with Wix's SEO tools.
Before anything else, you can be confident that your site will display correctly on all mobile devices. Second, you may incorporate and highlight keywords in various ways by designing your pages.
Wix allows you to customize your meta descriptions and find new ways to connect your pages. Wix SEO is outstanding because it has step-by-step instructions to get you started.
The Wix SEO Wiz will quiz you on your chosen keywords and line of business before offering a course or plan suited to your needs.
Wix Ecommerce SEO and Marketing
I feel Wix's unique SEO and marketing tools are a fact of the company's long-time creating website construction tools.
You can access the SEO settings from any page and change your site's title, description, keywords, meta tags, redirects, and more.
You may include marketing tactics such as email and search engine advertising using the add-on store.
The Wix coupon system and email marketing may be managed through the same drag-and-drop editor.
However, Wix includes everything else you need for your marketing activities. For example, user input may be included on all product pages, and a blog can be utilized to provide original content for your audience.
I enjoy how you can easily connect with Google AdSense and run ad campaigns to expand your audience.
There is no better marketing platform than Wix, with its integrated Pinterest tools, social networking icons, and full-featured Etsy store.
Wix Inventory Management
Keeping track of stock in Wix is simple. You can add an item, monitor stock levels, list remaining quantities, define available configurations, and view order statuses. Collections, tags, and in-store discounts are just a few of the services it may provide.
Wix is ideal for online stores selling digital items since it provides pre-made product page templates that are simple to customize.
It's now easier to keep track of your stock as it's dispersed to end consumers. 
For example, Wix has a valuable real-time feature that predicts shipping costs. Scanning barcodes can also help you maintain track of shipments and keep clients updated about the projected arrival times of their merchandise.
Wix Ecommerce Pricing Structure
The Wix pricing choices are presented here for your convenience, although the pricing structure for online stores is fairly simple.
Wix eCommerce pricing has changed several times during its existence. 
For example, Wix's most basic plan for an online store now costs around $23.
Basic.
Wix pricing plans for "basic" websites, such as blogs, differ from those for online stores.
Wix websites that function as online stores cost at least $23 per month. Options include:
Basic Wix for Businesses
Wix's most economical business plan is only $23 per month. When conducting business online, this is the most cost-effective option. The $23 monthly pricing is reasonable compared to the features you get with your Wix site.
Wix visitor analytics app
Wix store eCommerce platform
Wix store ecommerce functionality
An unlimited amount of bandwidth
There will be no ads on your Wix website.
Google Analytics so that you can learn more about your customers.
Free domain name
Five hours of video
20GB of storage space
Wix Business Unlimited
Wix Business Unlimited costs $27 per month and is an excellent option to expand your present site. If you want a scalable site, consider WordPress or Drupal.
We propose BigCommerce's Business Unlimited package. The Business Unlimited plan provides everything stated in the Business Basic plan, plus ten more hours of video, thirty-five more gigabytes of storage, and printable logos for social media use.
When you upgrade to Business Unlimited, you can utilize Wix's logo creator and other third-party tools to establish separate brand identities. 
All Wix transactions have the same flat charge. There will be no transaction fees, so your only cost will be the amount imposed by the payment processor.
Wix Business VIP
Wix's Business VIP plan is the most expensive, but it contains all the tools you'll need to expand your online presence. In addition to all of the user-friendly features you've come to expect from Business Unlimited, you can learn HTML and other essential skills.
It comes with unlimited video hours, priority responses from the service team, and 500 GB of storage space, among other benefits. For an extra $49 per month, you may obtain access to the Wix ADI for more in-depth editing and editing support.
One thing to bear in mind if you're contemplating joining up for one of Wix's three ecommerce plans is that there is no longer a free option.
Wix was initially regarded as a top pick among website builders due to its numerous attractive features, such as a free domain name, an app store, and mobile friendliness, and it was one of the best free web store builders.
However, for the following 14 days, you can utilize the Wix solution and CSS free of charge, making a website live requires money.
However, as you can see from the table above, all of Wix's subscription plans include a slew of added features that will make running your online store a snap.
You will only find cheaper pricing elsewhere if you're starting or running a small business and need to save costs.
Wix Ecommerce Payments
Wix has streamlined the process of regularly connecting to and onboarding new payment gateways, resulting in significant growth of the platform's e-commerce payment choices.
We provide a plethora of payment gateways, including 2Checkout, Stripe, and Square. So, by selecting the right payment channel, you can accept PayPal payments, credit card payments, and whatever else you wish.
Wix is compatible with the vast majority of popular e-commerce payment options. Though numerous payment channels are available, keep in mind that Wix has its limits. 
You'll need something different to use it with Apple Pay or Amazon.
Wix provides you with an SSL certificate that you may enable to secure your website. This secure sockets layer (SSL) certificate will encrypt all customer data, allowing you to run a more private and secure online store.
Having a "wallet" at checkout where customers may save their credit card information will make future purchases more accessible and faster for them.
Wix's Subscription-Based Boxes
Wix no longer provides a free plan for testing, but the numerous valuable features it does provide make it a top choice for online store building. Boxes with recurring memberships and subscriptions are one option.
If you run an online store, offering a subscription service is a terrific way to attract new customers and keep existing ones coming back for more.
Wix provides various access points for selling subscriptions. For example, the website designer allows for "curated boxes," in which customers may choose which items to include in each shipment.
Boxes that may be reordered at regular intervals are another option; these allow customers to select the items they use the most and have you put them together in one shipment.
To launch a subscription box service on Wix, create an account on Wix.com and link it to your existing site name. To start selling online and introducing a new product, you can choose from a pool of approximately 80+ e-commerce stores.
Your product's photographs, descriptions, and variants can be submitted in high resolution. Make room at the bottom of your product page for a subscription form.
If you provide a subscription service, you have some flexibility in selecting how frequently customers will receive shipments and what types of items they will receive.
Wix's e-commerce platform, like its other platforms, allows you to tailor specific alterations to the design and feel of your shopping.
As an extra plus, you can personalize your product page and develop new methods for your firm to present your subscription options. Finally, you can select your payment method as the final option.
Remember that while adding a subscription service to Wix, you must choose a payment provider that accepts recurring payments. After that, you're ready to start selling online and can monitor subscription data in real time from your Wix dashboard.
Keep in mind that Wix offers a vast range of customizing choices.
For example, allow customers to subscribe to your product's updates or make a one-time purchase.
The billing cycle can be weekly, monthly, or annually set. Another useful option is the ability to receive personalized alerts when a customer renews their subscription.
In this approach, you can monitor the track of subscribers actively using your service.
Wix's Mobile Applications
You'll be on the go as an e-commerce expert. Wix has created an excellent mobile app to manage your online store and add products from anywhere.
This is fantastic because it allows me to check my orders and ensure everything runs smoothly even when I'm not in the office.
You can chat with visitors, make modifications, and track reservations if your site supports it. Wix has iPhone and Android apps.
Wix Ecommerce Security
Wix completely supports SSL-encrypted transactions for your convenience. Since this is the case, 256-bit SSL encryption is in place to protect your client's data. Furthermore, Wix only uses the most stringently secure payment mechanisms. This means they're all protected to at least Level 1 of the PCI Data Security Standard.
Wix Ecommerce Customer Service
When you sign up for an e-commerce site with Wix, you also obtain support for their premium support package, which is well-known for its high quality. So even if you don't get priority callback service, you can always pay more if needed.
You can find answers to your Wix queries in their Help Center. Other methods include calling the company or sending an email.
Summary
With Wix Ecommerce, you can make your site look professional, run fully functional payment systems through the interface, and the dashboard is extremely user-friendly.
Having said that, if you have any questions about the Wix Ecommerce platform, please post them here.
Small Request
Kindly share it with your friends. Especially the ones you believe need this information. Sign Up Now and Get your first 3 months for only $1 monthly.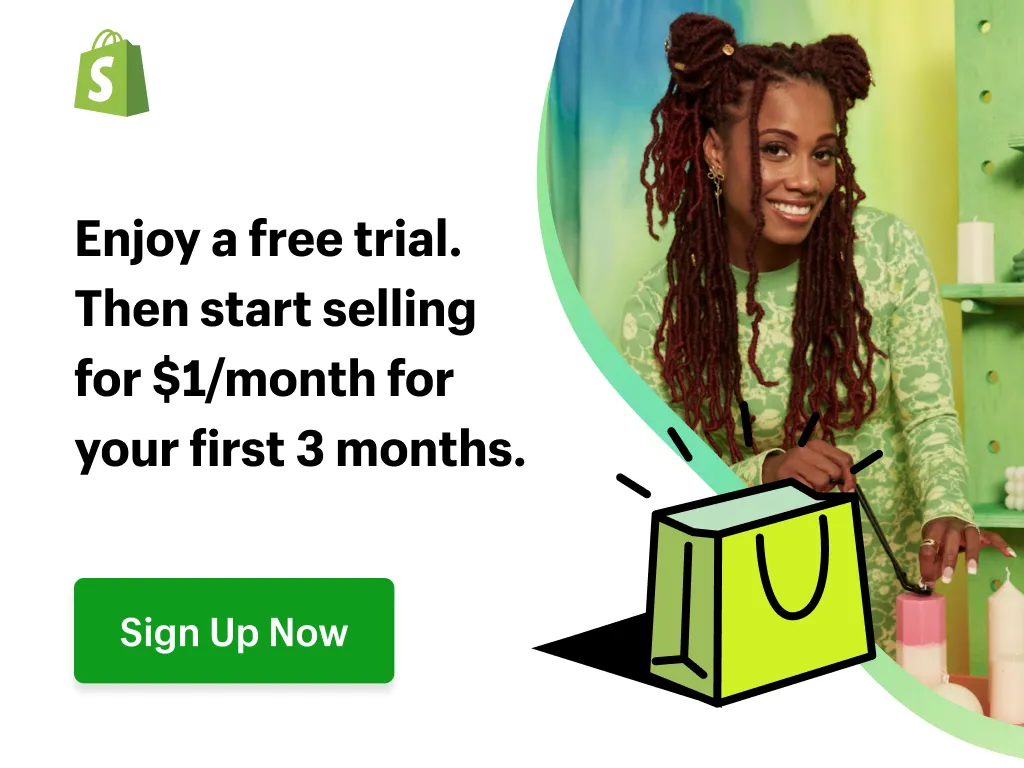 Sharing this information with others can make a huge difference. You may ask why.
Well, the truth is, my main aim is to provide the best information about drop shipping for both beginners and experienced dropshippers.
And I plan to continue doing so for as long as I can.
I would also like to thank those who support my work by reading and sharing my content.
Trust me, when you take your time and share, it will greatly help me and others needing this information.
Here are some great suggestions:
 Pin it
Share it on another blog.
Share on Facebook (Share it with friends and even on Facebook groups)
Tweet it
Stumble it
This will only take a few seconds of your time, and I would appreciate it.
I appreciate you a lot. Thank you!
Join my Shopify dropshipping group mastermind and follow my blog to learn more about Shopify tips, dropshipping guides, tricks and checklists, and e-commerce in general.
If you enjoyed and learned something from this post, you can get me updates for free!
I send out email newsletters about new posts published on the blog, tips and tricks to help you grow your dropshipping business, new YouTube videos to give you more insights about the e-commerce market, and much more.
If you enjoyed reading this, you could as well join my Facebook group. Thank you for reading how to make money dropshipping online from the comfort of your home.
Click here to Join My Dropshipping Community in Telegram