What exactly is wholesale? When a business purchases goods in bulk from manufacturers or distributors, stockpiles them, and then sells them to other businesses, this is called wholesale.
The term "wholesale" denotes two distinct business strategies to expand further. First, businesses may purchase goods in bulk straight from manufacturers, store them, and resell them.
Alternatively, wholesale may apply to businesses that manufacture their products and sell them straight to retailers, who then sell them to the final consumer. This second alternative has grown in popularity due to wholesale markets like Handshake.
What Is the Distribution Process for Wholesale Goods?
In wholesale, entrepreneurs acquire goods from distributors and resell them to retailers for resale to end-users. Wholesale goods suppliers source trendy products to ensure they can supply retailers with the most current merchandise.
When a trend is discovered, wholesalers conduct research and source the most cost-effective products, selecting from a diverse array of manufacturers and distributors. Wholesalers then sell these products to retail businesses.
Types of Wholesale
It can be challenging to manage the wholesale sector, as some wholesalers operate alone while others collaborate with a single or two producers. In general, wholesale businesses can be classified into three distinct groups or kinds. These are the following:
1. Merchant Wholesalers
This is the most prevalent category. Merchant wholesalers buy in bulk and resell in smaller amounts at a somewhat higher price. While merchant wholesalers may not make their products, they have an in-depth understanding of them and understand when the best time is to begin selling them to retail businesses in various industries.
2. Brokers
Brokers are often not owners of the products they sell; they act as an intermediary between a wholesaler and their clients. A broker works with two parties to negotiate a favorable agreement and is compensated through a sales commission structure.
3. Sales and Distribution
Rather than depending on wholesalers to locate manufacturers, a manufacturer could employ businesses to market them to wholesalers aggressively. This means that a manufacturer will approach wholesalers to market their products, tailoring wholesale arrangements to specific circumstances.
Advantages of Wholesale
Create a Supplier Network
Wholesalers require a reliable network of suppliers and manufacturers. To make that business works smoothly for a wholesaler, deliveries must be made on time, products must be of a high level, and connections must be respected. This means that supplier connections should be positive and well-maintained to ensure the long-term viability of your brand.
By studying and selling products, you may establish yourself as an expert in this subject. Whether you sell auto parts, diamonds, or wedding supplies, you develop industry knowledge that your consumers will learn to trust. Make this content to attract more visitors to your online store and give information that will assist clients in making a purchase.
Once you've established a strong foundation in your industry, you'll begin to notice linkages to other markets. These connections may present upselling or cross-selling opportunities, which can help your organization achieve even greater success. This expansion will be simple because you have already built your brand and relationships with people who supply their products wholesale. Any new ventures will be quick and painless in comparison to establishing.
You can save money by purchasing products in bulk by taking advantage of wholesalers' discounts on larger orders. This enables you to get discounts while selling them at a premium. Depending on your initial investment, you can get an advantage over competitors by buying and selling in large volumes.
How is Wholesale Pricing Determined?
A wholesale price is an amount that a manufacturer charges a wholesaler for placing a bulk order with them. Because wholesale entails purchasing in bulk, a considerable discount from the manufacturer can be negotiated, allowing the wholesaler to profit from retail markup.
Retail markup is the difference between a retailer's price for a product and the wholesale price. For instance, if a wholesale purchases 500 products for a total of $2,000, each product costs $4. The wholesaler may elect to sell these products to retailers in lots of 50 for $400 each lot.
The price per product has been hiked to $8, which means a wholesaler will profit by $4 per product or $2,000 on the entire consignment. This is what differentiates wholesale from retail.
What Is the Distinction Between a Distributor, a Wholesaler, and a Retailer?
A product must travel a great distance before it reaches a paying customer. Wholesalers, distributors, and retailers are all middlemen in the supply chain who facilitate the journey. 
Each has a distinct purpose and set of tasks that define its function within the network.
The distributor is a term that refers to an independent agent that enters into a deal with a manufacturer to sell the manufacturer's products to wholesalers or retailers. 
Distributors frequently face restrictions from manufacturers and are not permitted to sell other product lines or competitive products; however, this usually depends on the industry and the agreement in existence. 
Distributors typically carry a huge volume of stock and frequently warehouse goods for up to a year. 
When a prospective new buyer approaches a manufacturer, they must deal directly with the chosen distributor.
A wholesaler is a middleman who purchases in bulk from a distributor and resells it to a retailer at a wholesale price.
Wholesalers can specialize in a certain category of product, such as women's shoes, or they can offer a diverse assortment of stock destined for retailers in a type of different industries.
Distributors are wholesalers who carry only non-competing products. Apart from breaking down bulk orders into smaller amounts, wholesalers can also build goods during the process.
Compared to distributors, wholesalers often warehouse products for a shorter time, typically up to six months.
Retailers are for-profit businesses that sell directly to consumers for consumption only, not resale.
 A retailer must make a wholesaler or distributor who sells reasonably priced products with sufficient quantity to profit. 
Retailers typically earn money by purchasing goods in small quantities from wholesalers and reselling them at a relatively high price to pay advertising costs and other expenditures such as staff wages, rent, and energy bills.
Wholesale vs. Dropshipping
Wholesaling is advantageous since it enables you to buy and sell whenever and anywhere you like. You can even determine how your products are sold, making this an excellent alternative for entrepreneurs with sufficient initial cash.
Dropshipping, a new type of online retailer, has proven popular among eCommerce entrepreneurs with limited initial money. A dropshipper is a retailer who does not maintain an inventory but gets a commission on orders routed to his wholesaler.
The primary benefit of this kind of retail fulfillment is that you cannot own or maintain the sold inventory. When you receive a new order, please forward it to your wholesale partner responsible for product shipping and receive a commission.
Dropshipping-based eCommerce businesses rely heavily on wholesale suppliers and must be selective in their partner selection.
Both company formats are excellent choices, but they are best suited to different entrepreneurs.
Read Also:
Small Request
Kindly share it with your friends. Especially, the ones you believe really need this information.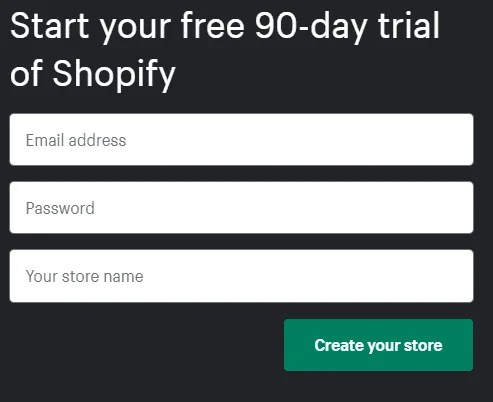 Sharing this information with others can make a huge difference. You may ask why?
Well, the truth is, my main aim is to provide the best information pertaining to drop shipping for both beginners and experienced dropshippers.
And I plan to continue doing so for as long as I can.
I would also like to thank those who support the work I do through reading my content and sharing.
Trust me, when you take your time and share it will help a lot not only for me but also for other people who may really be in need of this information.
Here are some great suggestions:
 Pin it
Share it on another blog
Share on Facebook (Share it with friends and even on Facebook groups)
Tweet it
Stumble it
This will only take a few seconds of your time and I would really appreciate it.
I appreciate you a lot. Thank you!
Join my Shopify dropshipping group mastermind and follow my blog to learn more about Shopify tips, dropshipping guides, dropshipping tricks and checklists, and e-commerce in general.
If you enjoyed and learned something from this post, you can get updates from me, free of charge!
I send out email newsletters about new posts published on the blog, tips, and tricks to help you grow your dropshipping business, as well as new YouTube videos to give you more insights about the e-commerce market, and much more.
If you enjoyed reading this, you can as well join my Facebook group. Thank you for reading how to make money dropshipping online from the comfort of your home.
Click The Image To Join My Dropshipping Community in Telegram