Have you ever asked yourself What is the size of a Youtube thumbnail? In this blog post, we'll walk you through creating a youtube thumbnail and give you some tips on how to make it look great.
YouTube is the second most popular search engine globally, estimated to be worth an astounding $25 billion, and it gets over one thousand new videos every minute! Today we talk about YouTube Thumbnails Size and break it down to the best youtube templates and required ratio.
So, What is the size of a Youtube thumbnail?
Did you know that the size of a youtube thumbnail is 1280×720? Most people don't realize this, but it's essential to understand when creating a youtube thumbnail for your channel.
You might not think about this giant of a site when you upload your video for marketing purposes, but YouTube thumbnails are what will get people clicking on your content – so make sure they look good by following the steps herein.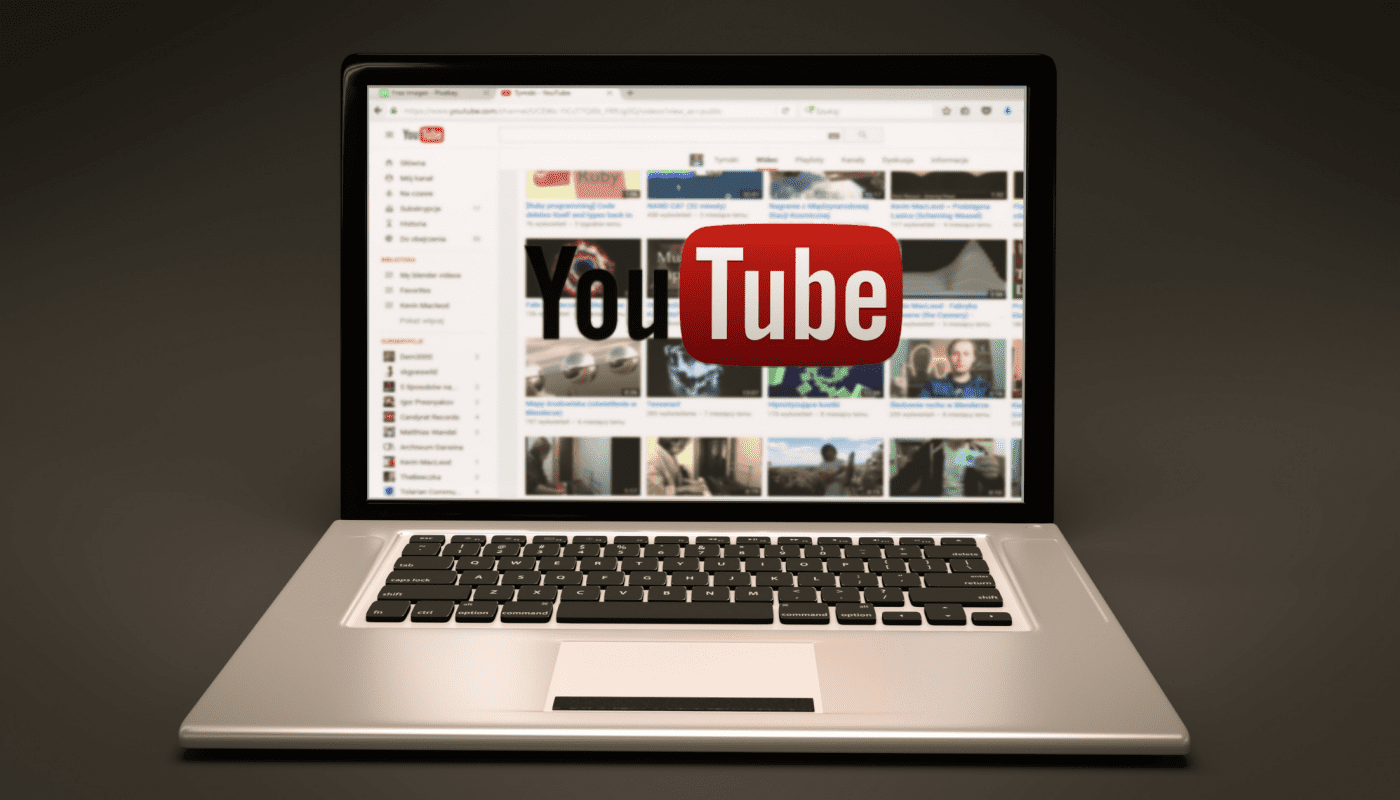 In the world of YouTube, presentation matters. Your thumbnail can be your first impression and last chance to attract viewers' attention.
It will also catch someone scrolling through their feed and what other creators use when sharing content on social media or in another video description box. Make sure you're putting yourself out there with an eye-catching design!
To make your YouTube video stand out, you need an eye-catching thumbnail. This article will look at the best practices for creating thumbnails that get clicks and views on YouTube videos.
The most important thing to remember when posting on YouTube is that the thumbnail size matters. How can you get people's attention in a sea of other videos? Herein you'll discover some tips, best practices & examples for creating an eye-catching video thumbnail:
Make your artwork dynamic, and use bright colors with simple graphics. Use text or icons to call out key points.
Include words like "new" or "best," but don't mention specific titles.
Be creative!
What do we need our thumbnails made up of? Dynamic artwork using vibrant color schemes, easy read fonts and bold letters (this way viewers know what they're clicking), and catchy phrases such as new release or top rated so that users have a clear idea about which videos will be worth their time.
Small things wield tremendous power. But, given the fierce nature of the competition, this text promises to offer you a competitive edge.
Every month, 2.3 billion logged-in users access YouTube, around half of the internet, excluding viewers who do not log in.
Accordingly, how can you increase the viewership of your videos? The first move involves using the correct thumbnail size for YouTube.
Now that you're here, let's explore the optimal YouTube thumbnail size, best practices for creating thumbnails, and other tips and tricks for increasing views.
What's YouTube Thumbnail Size?
Before beginning, it's a good idea to determine the optimal size for your YouTube thumbnail.
Google prescribes that you use a thumbnail size of 1280 pixels wide by 720 pixels in height for your custom YouTube video thumbnail. Additionally, your image must have a minimum width of 640 pixels.
YouTube Thumbnail Dimensions – Template
In other words, the optimal size for a customized YouTube thumbnail is large.
Google says why this is necessary: "Your custom thumbnail image should be as large as feasible, as it will also serve as the preview image for the embedded player."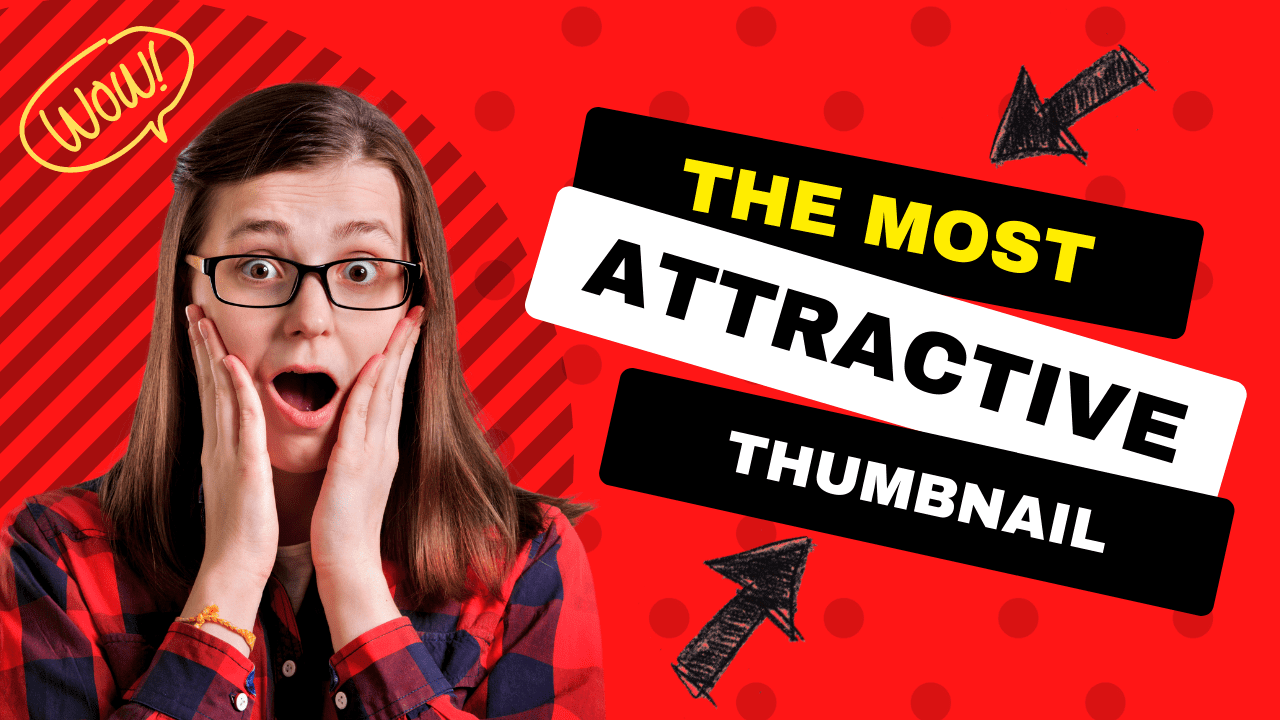 It is dubbed a "thumbnail" because it is typically displayed in a small size:
However, the image must be big enough to appear visually appealing when shown at the same size as the video player:
YouTube Video Player Thumbnail
YouTube's thumbnail ratio is 16:9 for these dimensions.
The ideal aspect ratio for YouTube thumbnails Is 16:9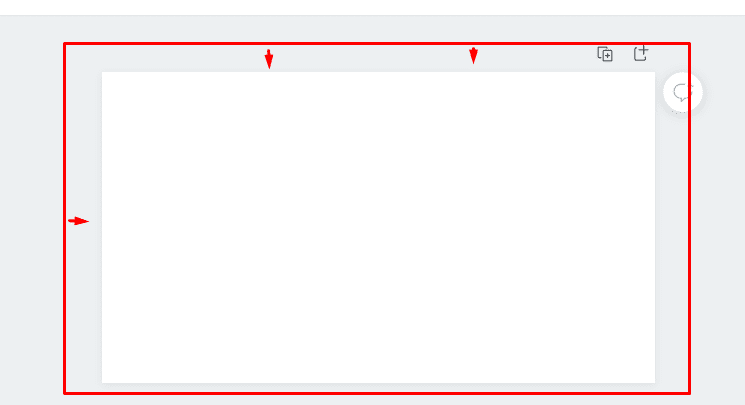 The images above can be used as custom YouTube thumbnail resolution templates.
Additionally, you must upload your thumbnail image in one of the following file types: JPG, GIF, BMP, or PNG.
Finally, your customized YouTube thumbnail size must be less than 2MB.
Best YouTube Thumbnail Size
What's the best size for a YouTube thumbnail?
Whether the image in a video's thumbnail is too small has been debated for some time. Some say that they are just fine, but others argue that there needs to be more emphasis on making them as big and eye-catching as possible.
I set up my website to have perfect video thumbnails, but how do you know ideal dimensions? After many hours of research online, you look to find the most popular format among viewers & the format allows you to upload your image as well!

YouTube's help center highlights five critical factors about YouTube thumbnail images. If you follow these principles, you will find success on YouTube. These are the five points:
The optimal YouTube video thumbnail size is 1280 by 720 pixels.
Ascertain that the size of your thumbnails is at least 640 pixels wide.
The aspect ratio of these YouTube thumbnails is 16:9.
Thumbnail images should not exceed 2MB in size.
JPG, GIF, or PNG make for the image formats.
The Use of YouTube Thumbnails
YouTube thumbnails are small sample images used to represent videos on the platform. They must pique people's interests and persuade them to watch the video.
YouTube thumbnails compare to book covers.
They are small depictions of video content intended to pique viewers' interest and curiosity.
The Importance of YouTube Thumbnails
You may not think much of your YouTube thumbnails, but they are the gatekeepers to being seen on Google. You want them _______ (eccentric; distinctive) so that people click and watch!
The Importance of Youtube Thumbnails: The thumbnail image is a gateway between you and thousands upon millions who have never heard or known about what you do. So you want to make it worth their while with an original, creative design – one where others will be compelled to look further into your content's value by its striking appearance alone.
As the adage goes, "Do not judge a book by its cover."
In actuality, most people do, and the same is true with YouTube thumbnails, meaning that thumbnail images can make or ruin a video.
A well-crafted thumbnail can help you garner thousands of views. A poor one will ensure that your video goes unnoticed.
Thankfully, YouTube allows you to modify the thumbnails for your videos.
When you upload a video to YouTube, three still images are automatically extracted and used as thumbnails.
While the easy alternative is available, it is always preferable to create custom YouTube thumbnails.
Consider these two images from a recent Oberlo YouTube video – which do you believe will garner the most attention?
Thumbnail is created automatically from a YouTube video.
Custom thumbnails distinguish your videos from the competition and have a significant impact on the growth of your audience.
Additionally, they provide an excellent opportunity to refine your brand aesthetic.
That is not all. Additionally, you may employ a customized YouTube video thumbnail to boost the click-through rate of your email marketing campaigns. Indeed, Wistia discovered that sending emails with video thumbnails rather than images increases clicks by more than 21%.
Furthermore, thumbnail images are relatively quick to create.
What're another 10-15 minutes after all the time you've spent preparing, organizing, recording, and editing the perfect YouTube video?
Avoid crashing out at the finishing line.
Ensure the success of your video by creating an engaging custom YouTube thumbnail.
How to Customize Your YouTube Thumbnail
YouTube channels are like the modern-day business card. They're free to make and last forever, so they must reflect your personality in a way that makes you stand out from other creators! Not sure how? 
The first step is choosing an image for your thumbnail – something simple but eye-catching. I recommend you take the following path. First, let's go over the process of uploading your custom thumbnail image.
To proceed, visit YouTube.com and click the camera+ button to create a new video.

Navigate your videos in the YouTube Studio dashboard to create a custom thumbnail for an already uploaded video. Then, by clicking on the video, you can modify its settings.
At the bottom of the screen, you'll notice three automatically created thumbnails in the video's settings.
Auto Thumbnail on YouTube
The option to upload your own YouTube thumbnail is located on the bottom right-hand side of the screen.
Simply click the box, navigate your device, and click "Upload."
Tips to Creating Impressive Thumbnails
A thumbnail is one of the most important aspects of a company's social media page. It needs to be eye-catching and reflect what your business stands for to get noticed by potential customers scrolling through their Facebook feed. 
This section will go over some tips to help you create an impressive display when posting on Instagram or other platforms!
I think these are great ideas; they're really helpful if you ever need ideas about thumbnails again – as perfecting them can sometimes be challenging work.
Use a catchy and eye-catching thumbnail to catch the attention of your viewers. Try using images with color contrasts that are in good focus, have high resolution, or use an interesting filter on the image if possible.
Designing your thumbnail is an essential step in marketing any good or service. The goal of a thumbnail remains to attract the viewer's eye and compel them to click on it, which ultimately brings you more business!
YouTube thumbnails offer an incredible amount of creative potential, but it can prove challenging to create a compelling thumbnail consistently.
Here are six tips on how to start creating your thumbnails.
(#1). Apply a Still Image from Your Video
It is the simplest type of thumbnail on YouTube.
If you're fortunate, YouTube may have automatically chosen the ideal still image from your video to serve as a thumbnail.

Alternatively, you might use video editing tools to export a particular still image.
What if you're upgrading thumbnails for old YouTube videos but don't have the source video? In this instance, you can always pause the video at a still of interest, make it fullscreen, and then snap a screenshot.
Then, you can either use the image alone or with a title.
(#2). Customize a Graphic
Several brands create an image thumbnail that accurately depicts the video content. This frequently includes a brief title summarizing the video's primary benefit.
These YouTube thumbnails incorporate the brand's name or symbol.
That's an example of a YouTube video thumbnail design we made for our video to create your first Facebook ad campaign.
(#3). Merge a Video Still with Graphics
You can use a still image from your video with graphic components to create an incredibly eye-catching and intriguing YouTube thumbnail.
This is a common choice for videos that contain people, such as a vlog, tutorial, or talk show.
This is a thumbnail image for our video on choosing a reputable dropshipping supplier.
That's also our personal favorite because it is both intriguing and enticing.
(#4). Create Eye-Catching Titles 
Although this is not entirely accurate, the title of your YouTube video is critical. It's also crucial to include it in your thumbnail. Make it clear what your video will be about while also attempting to capture their attention with well-worded titles.
(#5). Resist Using Misleading Images & Titles
When creating thumbnails and titles, it's easy to get carried away, even more so when attempting to improve your YouTube channel's traffic. This is perfectly acceptable, but it is critical to restrain your creativity to avoid creating deceptive images or titles.
For instance, if your thumbnail contains the caption "How to Create an Amazing YouTube Thumbnail Image," but your video is about the top six techniques to optimize your thumbnail, the content you're advertising is misleading. Instead, maintain a simple image to boost your video's click-through rate.
Additionally, it is critical to avoid including images harmful to your audience. Avoid extreme, out-of-control, or improper imagery, as you do not want to scare away your target audience.
Avoid utilizing another person's image, as reverse image search tools might trace the image back to its original owner, landing you in serious problems.
(#6). Try Different Thumbnail Designs
If you're unsure which thumbnail design is best for your YouTube channel, don't be afraid to experiment. Instead, choose a design you like, a video that performs well, replace the thumbnail with the new design, and monitor outcomes. If your click-through rate increases after changing the thumbnail image, this design is more appropriate for your audience than the previous one.
The beauty of testing is that you may keep experimenting with different designs as long as significant data support your findings. However, the results are insignificant if a video receives only one or two clicks every week or month.
If you need to increase your YouTube views before testing with alternative thumbnail designs, check out our article 18 Simple (and Free) Ways to Increase Your YouTube Views for some easy-to-implement suggestions.
Free Tools for Creating a YouTube Thumbnail
Perhaps you often upload videos to YouTube & so, you're looking for a fun way to spruce up your YouTube channel. Your thumbnail must look good. Then why not try creating your thumbnail! 😀 
It's effortless, and you can do it without needing any expensive editing software, spend hours on Photoshop, or hire someone with a fancy graphic design skillset. What tools have been used by content creators online that will make designing like an expert seem effortless?
There are multiple incredible tools available that you can employ in creating an attractive YouTube thumbnail design.
Below is a glimpse at the three main design tools.
(#1). Create a YouTube Thumbnail Using Canva
It is recommended for Regular users searching for a diverse assortment of design elements.
Thumbnail Design for YouTube on Canva
Canva is a widely used online tool for graphic design.
It comes pre-loaded with an excellent assortment of YouTube thumbnail templates. Additionally, there are several fonts, stock images, icons, and illustrations available to assist you in bringing your ideas to life.
What is the most delightful aspect?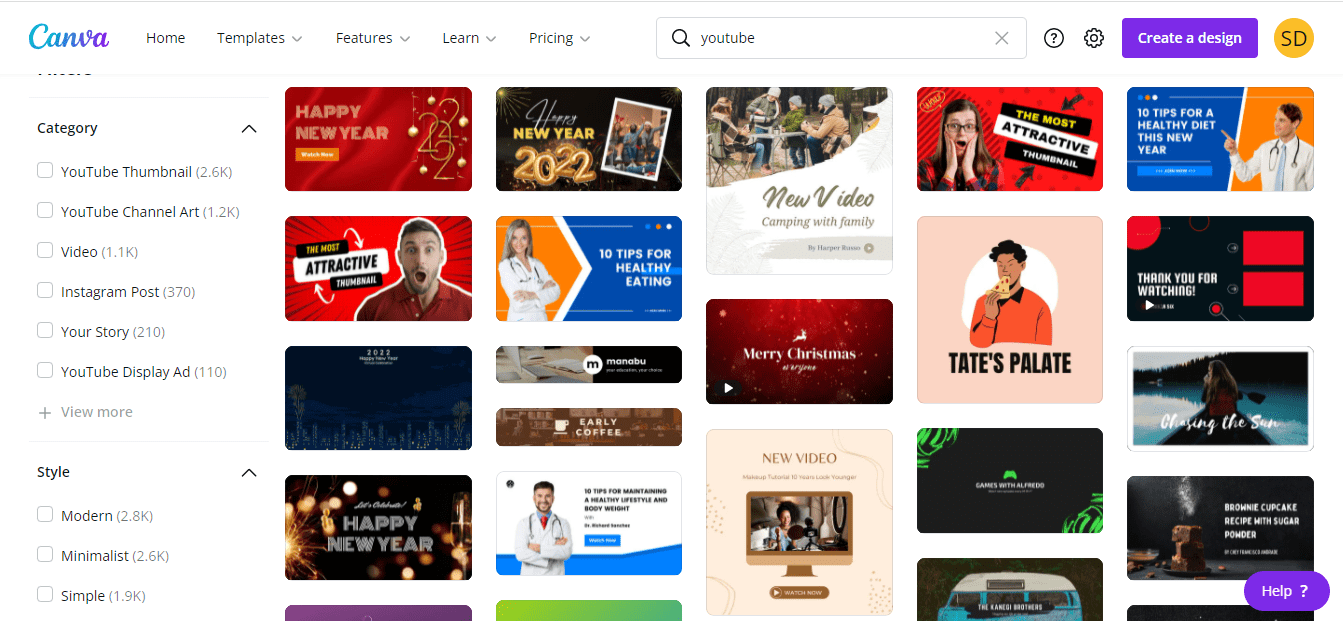 Canva is a free service. Additionally, you get 1GB of photo and asset storage and access to over 8,000 free templates and images.
Upgrade to access additional features, stock images, templates, and graphic components for $12.95 per month.
(#2). Use FotoJet to create a YouTube Thumbnail
Ideal for: Casual users who wish to avoid creating a second internet account.
Thumbnail Template for Fotojet Videos
Another excellent online design tool is FotoJet.
Canva has many YouTube thumbnail templates, clipart images, and fonts to help you create the ideal design.
Unlike Canva, though, Fotojet is free without requiring you to create an account.
You may upgrade to FotoJet Plus for $6.99 per month or $39.99 per year if you desire additional features and possibilities.
(#3). Create YouTube Thumbnails Using Adobe Spark Post
The best candidates are Adobe Creative Cloud subscribers and those familiar with Adobe's other design tools.
Adobe Spark Post Thumbnail image for YouTube
Adobe Spark Post is a lightweight professional design tool part of the Adobe Creative Suite. As a result, it includes all of the industry-standard features.
Additionally, this editor has a library of templates, fonts, and composition tools.
The integration of Adobe Spark Post with Adobe Creative Cloud is the primary selling feature.
Therefore, if you're already using Photoshop for photo editing or Premiere Pro CC for video editing, keeping everything in one location makes sense.
This convenience, however, does not come without a cost.
Adobe Spark Post is free; however, your designs will be watermarked. Plans starting at $9.99 per month or $99.99 per year include many features.
YouTube thumbnail Best Practices: 8 Examples
Social media is a powerful tool for any business, and YouTube can be an excellent resource. Although it may seem challenging to create the perfect video to get more followers on your channel, there are many examples of videos that have proven successful through trial-and-error using these eight best practices:
YouTube channels tend to be made up of individualized accounts with personalities behind them, ensuring you do not lose sight of who you are when creating your content! Find inspiration everywhere – find something interesting or even bizarre about yourself or the life around you and share it. 
Do not forget customer service–engage viewers by asking questions they want answers to.
Now that you're familiar with the technical basics, let's look at creating a YouTube thumbnail that grabs people's attention and gets them to click through to watch your video.
Consider the following eight YouTube thumbnail best practices.
(#1). Your Video's Thumbnail Must Be Accurate
First, avoid misleading your viewers by using an image that does not adequately represent your video as a thumbnail.
Clickbait is a bane for everyone.
Not only will this offend the people with whom you wish to create lasting relationships, but it will also harm your YouTube channel.
How? Due to a phenomenon referred to as "Audience Retention."
Audience Retention is a YouTube indicator used to gauge the quality of your YouTube views.
In other words, this measure is not concerned with the number of views your video receives but with the number of time viewers spend watching it.
Retention of YouTube Thumbnail Audiences
This point is critical.
YouTube's algorithm promotes channels that maintain a high level of viewership.
If you create a YouTube thumbnail image that deceives consumers, they will realize they have been duped and will click away as soon as the video begins to play.
This will significantly reduce the Audience Retention score for your video – and as a result, YouTube's algorithm will penalize your channel.
The most prudent course of action is to be candid. Make that the thumbnails for your videos are accurate representations.
(#2). Add a Slightly Abbreviated Title for Your Video
Many YouTube users are prone to glance at video thumbnails before reading the title or description of the video.
As such, it's beneficial to incorporate the title of your video within the thumbnail.
However, given the limited space available, it is frequently preferable to use a condensed version of your video title.
In the thumbnail sample below, we've condensed the title of our video on how to establish a dropshipping business with Shopify.
"How to Get Started with Shopify – Dropshipping with Oberlo"
To:
"How to Build a Shopify Store in 2021"
Further, note how the shorter thumbnail title emphasizes the video's introductory tutorial: how to build your own Shopify business.
(#3) ascertain that the text in the thumbnails is legible.
Highlighting a key benefit in the thumbnail can significantly make your views – but only if users can read the text.
Frank Body creates their YouTube thumbnails with stunning still images from their videos, but the text is really small.
The text's size compounds Frank's Body text's readability.
The image above was captured using a computer; these thumbnails would be considerably smaller on smartphones.
Frank Body's thumbnail images show that they purposefully omit overlaid text on models' faces. This is understandable if you don't want to detract from the image.
However, it may be more beneficial to exclude text in these circumstances.
Allow the image to speak for itself.
(#4). Attract attention using Contrasting Colors
Colors have a tremendous impact and are eye-catching.
Bright, contrasting colors can help make viewers' attention to your YouTube thumbnails and entice them to click through to your videos.
Further, contrasting colors can make your text stand out, making it easier to read.
Gary Vaynerchuk accomplishes the color contrasting in the following manner.
Experiment with opposing colors to determine which combination works best for your brand.
You may also boost your thumbnail design's color saturation or contrast to make the color truly shine!
(#5). Exploit Negative & Whitespace
Several brands create dense and crowded thumbnails.
Nevertheless, there are instances when little is more.
Whitespace or negative space is the region around and between the subjects of an image in art and design. It is a critical and highly effective tool for design.
Skullcandy utilizes whitespace and negative space to create a clean and professional thumbnail.
Space exudes a polished, svelte, and refined appearance.
"Music is the stillness between the notes," the French classical composer Claude Debussy famously stated.
Therefore, when creating thumbnails for YouTube, keep the space between the images in mind.
(#6). Include the Logo for Your Brand
Incorporating your logo or business name in your YouTube thumbnail may boost your online brand presence.
Additionally, to maintain a consistent brand design, always set your logo in the exact location on each of your thumbnail images.
(#7). Develop a Consistent Brand Aesthetic
Consistency is critical for building a strong brand, as noted previously.
Therefore, regardless of the thumbnail type you use, consistency is critical. This makes it much easier for viewers to make your videos when browsing YouTube.
This can aid in the growth of views and involvement.
Make an effort to develop a unique thumbnail design and then stick to it.
We use the same YouTube thumbnail template for most of our videos here at Oberlo. Then, we switch out the image still, title, and background graphics to keep things fresh.
(#8). Differentiate Content Streams Using Colors
The most effective content marketing plans will incorporate multiple material streams to maintain audience engagement.
Additionally, most organizations will find that they can segment their video content into a few distinct categories.
Which content themes are recurrent in your business?
Our videos are categorized into three types: Q&A videos, product suggestions, and marketing advice.
Now, to make life easy for our viewers, we color-code our thumbnails:
For product recommendations, green is recommended.
Weekly Q&A videos are highlighted in yellow.
The color blue indicates marketing advice.
Therefore, find your views by assisting viewers in locating the videos they're most interested in.
How Big Is a YouTube Thumbnail?
A YouTube thumbnail is a brief visual representation of an uploaded video in search results and related videos. A YouTube thumbnail dimension should be at least the size that works on standard desktop monitors and most mobile devices such as smartphones or tablet screens. 
It's best not to upload bigger-sized images because they will take too long for viewers to load while browsing the site.
Your video marketing efforts can be made or broken by your thumbnails.
Never underestimate the power of an engaging design to attract people's attention and encourage them to click through to watch your videos.
When creating your YouTube thumbnail, keep the following practices in mind:
Apply the same YouTube thumbnail template on a consistent basis to establish a strong brand aesthetic.
Differentiate content streams using color to assist viewers in identifying their preferred type of video.
Use whitespace and negative space to lend your YouTube thumbnails an air of sophistication.
Make your YouTube thumbnails stand out and attract attention by using contrasting colors.
Experiment with a few different YouTube thumbnail designs to pick a compelling image.
Make the recommended YouTube thumbnail dimensions of 1280 x 720 pixels.
Ascertain that your YouTube thumbnail correctly depicts your video content.
Your YouTube thumbnail should include a shortened version of your title.
Include your brand logo in the identical location on each of your thumbnails.
Ascertain that your thumbnail text is legible on mobile devices.
Finally, set aside some time to create an outstanding design.
Read Also:
Summary
The size of a YouTube thumbnail is critical since it affects the volume of views and clicks received by your video. With these valuable tips for best practices, this blog post addressed everything you need to know about creating a compelling, attention-grabbing YouTube thumbnail size. Are you prone to size mistakes? Leave a comment below and let us know how we can assist you!
As you can see, it's not huge! You have plenty of space to work with when creating your thumbnail. Keep in mind the principles we talked about – simplicity and clarity – when designing your thumbnail. And most importantly, make sure your video stands out against all the others in that sea of thumbnails. Thanks for reading!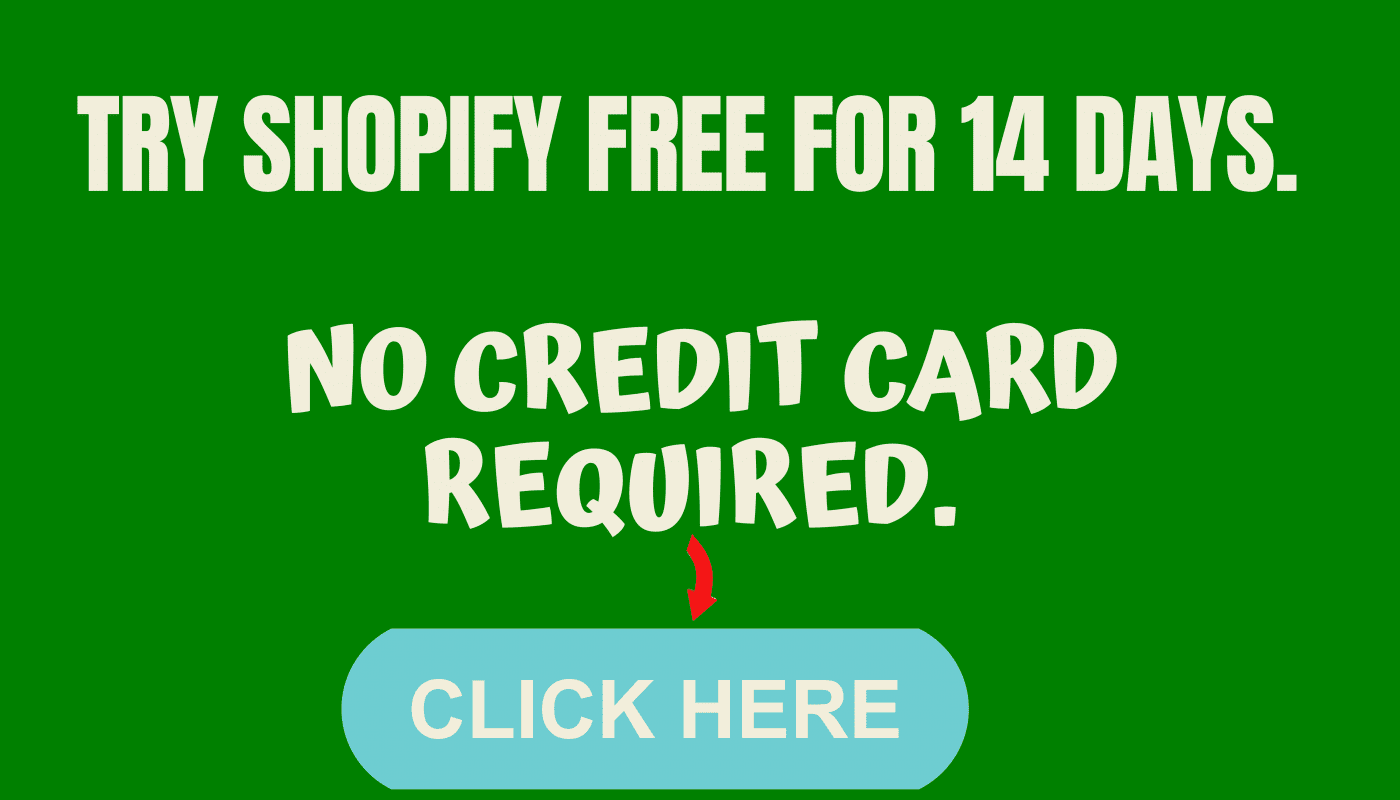 Small Request
Kindly share it with your friends. Especially, the ones you believe really need this information.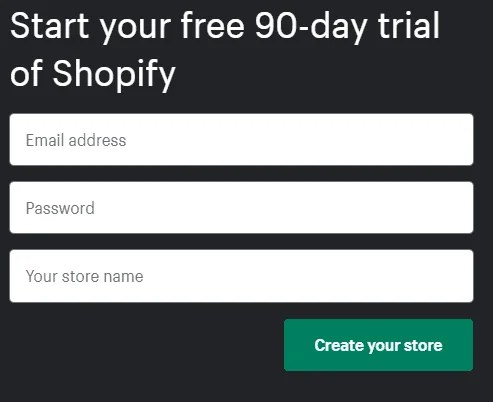 Sharing this information with others can make a huge difference. You may ask why?
Well, the truth is, my main aim is to provide the best information pertaining to drop shipping for both beginners and experienced dropshippers.
And I plan to continue doing so for as long as I can.
I would also like to thank those who support the work I do through reading my content and sharing.
Trust me, when you take your time and share it will help a lot not only for me but also for other people who may really be in need of this information.
Here are some great suggestions:
 Pin it
Share it on another blog
Share on Facebook (Share it with friends and even on Facebook groups)
Tweet it
Stumble it
This will only take a few seconds of your time and I would really appreciate it.
I appreciate you a lot. Thank you!
Join my Shopify dropshipping group mastermind and follow my blog to learn more about Shopify tips, dropshipping guides, dropshipping tricks and checklists, and e-commerce in general.
If you enjoyed and learned something from this post, you can get updates from me, free of charge!
I send out email newsletters about new posts published on the blog, tips, and tricks to help you grow your dropshipping business, as well as new YouTube videos to give you more insights about the e-commerce market, and much more.
If you enjoyed reading this, you can as well join my Facebook group. Thank you for reading how to make money dropshipping online from the comfort of your home.
Click The Image To Join My Dropshipping Community in Telegram