What is a private label? Aspiring eCommerce entrepreneurs frequently face a conundrum: What is more personalized than dropshipping but requires less work than building your products from scratch?
Private label it is. Private labeling enables you to create your brand without designing and manufacturing products.
This post will give you a crash course in Private Labeling 101: you'll learn what private labeling entails and how it works, as well as some reputable manufacturers with whom to engage.
Let's get started. So, shall we?
POST CONTENTS
1. What is and how does private labeling work?
2. How to launch a private label business
2.1. Decide what to sell
2.2. Proceed to manufacturer search 
2.3. Design your brand
2.4. Build the eCommerce store
2.5. Implement an effective marketing strategy
3. Private label manufacturers to use for your product line
3.1. AOP+ Easy Print on Demand
3.2. Dripshipper
3.3. Modalyst 
3.4. Alibaba
3.5. Blanka
4. Private labeling: The eCommerce business's tipping point
What is and how does Private label work?
Private labeling is a process in which a manufacturer or supplier develops products branded and sold by another company.
For example, the new company can notify the manufacturer to incorporate their proprietary logos and labels onto the products, the term "private labeling" originated.
Whether you're aware of it or not, you're probably familiar with private label products.
For example, Walmart's private label product line is called Great Value. Walmart does not manufacture these products; instead, it contracts with another company to create Great Value labels, boxes, and containers for them.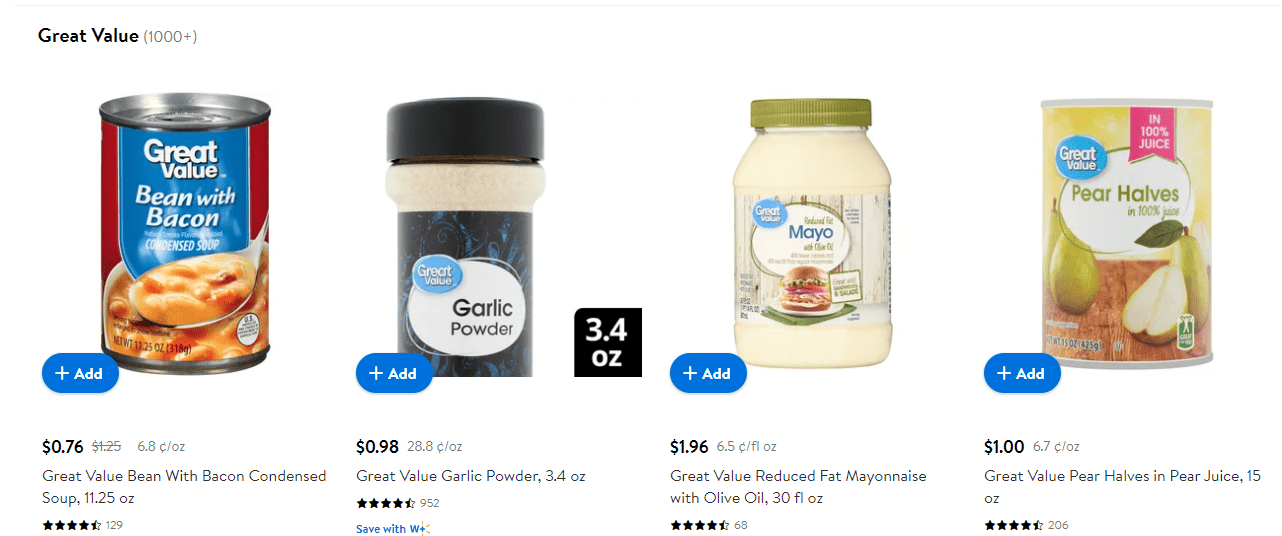 Other well-known private label brands include Target's Mainstays and Costco's Kirkland.
Frequently, the company purchasing private label products has some control over the manufacturer process.
For example, the purchasing company may specify specific ingredients or packaging. This is all determined during your negotiation with the manufacturer, which we will discuss in greater detail below.
How to launch a private label business
Before you dive headfirst into your new private labeling business, there are a few things you should consider. First, let's begin with the underlying principles.
2.1. Decide what to sell
The beauty of private labeling is that virtually any product, including cosmetics, household goods, and food, is available.
Consider what you want to sell as you evaluate your options—but be sure to balance your personal preferences with market research.
You'll be devastated to discover that others do not adore your products as much as you do!
Here are some methods for conducting market research to "validate" your ideas and ensure that people are genuinely interested:
The Google Trends page. Enter your ideas and determine whether they are trending upward, downward, or stable.
Ubersuggest. This tool displays activity metrics, such as monthly people who search for those terms.
Best-selling items on Amazon. Which products are popular at the moment? You can conduct searches by category to concentrate your efforts.
Conducting competitor research. Who else sells comparable products? Examine their website, social media presence, and online reviews.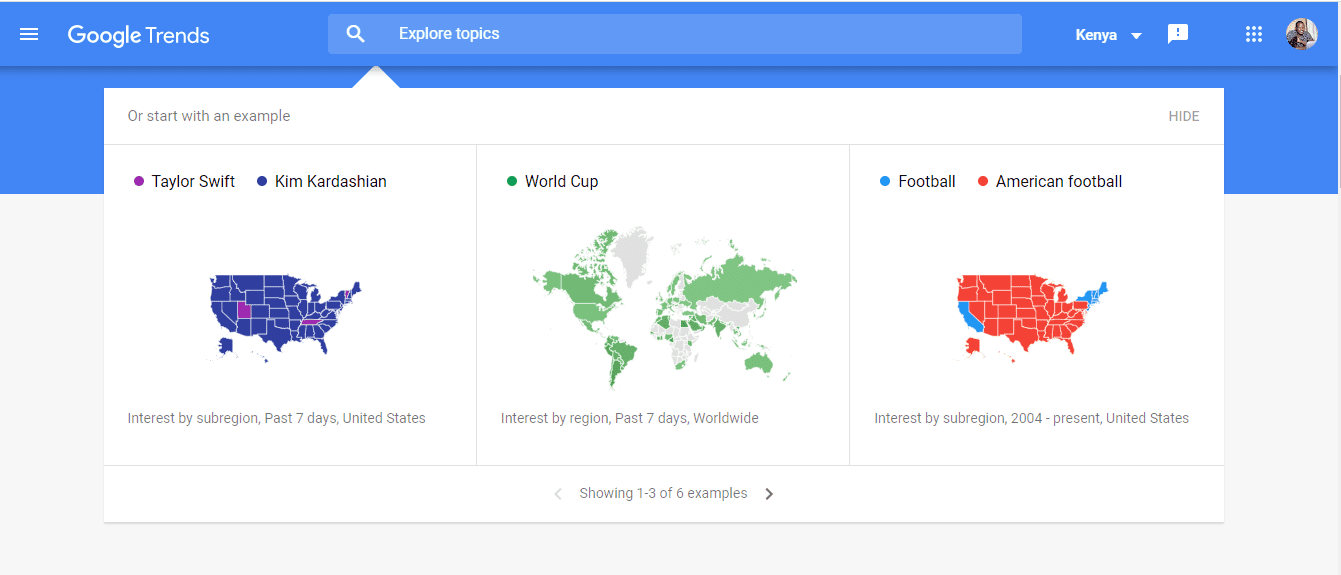 2.2. Proceed to manufacturer search 
Once you've identified the products you wish to sell, begin compiling a list of manufacturers to contact.
You must schedule a time to speak with a few different manufacturers. This is because, once you've agreed, you're entirely reliant on the other party to meet your needs and expectations.
Here are some critical points to remember when speaking with and negotiating with manufacturers:
Conduct a review and reputation check on the business. If they have less than four or five stars on review sites, proceed caution. Additionally, you can request reviews and testimonials from previous customers and contact information so that you can personally contact those customers.
Once you've created your brand identity, order samples before placing a bulk order. This ensures that you are satisfied with the product's quality, shipping, and order process, preventing any unpleasant surprises later.
Inquire as many times as necessary and gauge their responsiveness. If they do not respond to your questions or take an unreasonable amount of time to respond, you may run into problems later.
Be completely transparent about pricing, turnaround times, contracts, and agreements, as well as specifications and requirements for submitting your brand art.
2.3. Design your brand
You've probably already come up with a slew of fantastic ideas for bringing your brand to life. Following that, it's time for some magic!
Even if you lack graphic design experience, numerous free and paid tools are available to create stunning brand art. In addition, you'll have access to tens of thousands of templates, icons, backgrounds, and other design assets.
Several design tools are as follows:
Gimp (commonly referred to as "Photoshop's free version")
Acrobat Spark
Hatchful
Pixlr
After providing a few details, Shopify's logo creator presented me with several options for a fictitious home-and-garden brand called Lazy Sunday.
If you prefer to avoid the design process entirely, consider hiring a graphic designer via an online freelancer marketplace.
There are numerous options, so you're sure to find the ideal designer for your requirements.
The following are a few examples of freelance marketplace platforms:
PeoplePerHour
99designs
Dribbble
Fiverr
Toptal
2.4. Build the eCommerce store
After securing a manufacturer and establishing your brand, it's time to bring your idea to life. So start a Shopify store and get started building.
To get started, you can choose from thousands of free or paid web design templates and then customize your creation until you're completely satisfied.
The following is a checklist of tasks to complete as you construct your store:
Decide the appropriate pricing structure. Calculate your costs, cover them, and add the profit margin you desire. Calculate your profit margins with Shopify's profit margin calculator.
Create legal pages to protect your business and to educate your customers. Consider using free tools such as Shopify's privacy policy, terms and conditions, and refund policy generators.
Customize the creative elements of your theme, such as the colors, graphics, and fonts. Make your brand's personality stand out.
Photograph each product multiple times with a high-quality camera for your product pages.
Increase your sales by creating detailed, creative, and engaging product descriptions.
Below is an illustration of Shopify's theme editor:
2.5. Implement an effective marketing strategy
To attract customers to your store, you'll need to apply some marketing muscle. Marketing is classified into two broad categories: paid and organic.
Paid marketing channels are an excellent way to acquire traffic quickly. These include advertisements on Facebook, Instagram, and Google.
Organic marketing is more grassroots in nature—it grows gradually over time and does not rely on a "pay to play" model like advertising channels.
The following are some of the most effective organic marketing strategies for your store:
 Social media marketing. Almost every brand has a social media presence. Create a content strategy that is consistent, engaging, and enjoyable for channels such as Facebook, Instagram, TikTok, and Twitter. 
Search engine optimization (SEO). SEO can be performed on both the backend and frontend of a website. It can become quite complicated, so conduct your research or hire an SEO expert.
Content marketing. Create unique content such as blogs, ebooks, how-to guides, and infographics. They should be displayed on your website and used to attract visitors.
Word-of-mouth marketing. Encourage your customers to tell their friends about your awesomeness. Programs that reward referrals are an excellent strategy.
Email marketing Add opt-in forms to your website to collect email addresses and send them special offers, helpful resources, and company updates.
Partake Foods' social media marketing strategy is exquisitely crafted, with visuals that reinforce the brand, posts about holidays and current events, and special announcements that will pique the interest of its customers.
Private label manufacturers to use for your product line.
Choosing a private label manufacturer can be difficult due to the similar nature of the services offered by different vendors.
To determine which one is best for your business, you must consider the types of products you wish to manufacture and sell, the margin you wish to add to product costs, and the sales and shipping location.
Here is a look at some of the best private label manufacturing services for various kinds. The majority of these have a Shopify app to add items to your product catalog easily.
3.1. AOP+ Easy POD
AOP+ Easy Print on Demand is a fantastic choice for sourcing products from manufacturers in the United States of America, the United Kingdom, and the European Union. It is focused on apparel and accessories, making it ideal for those interested in starting an online boutique.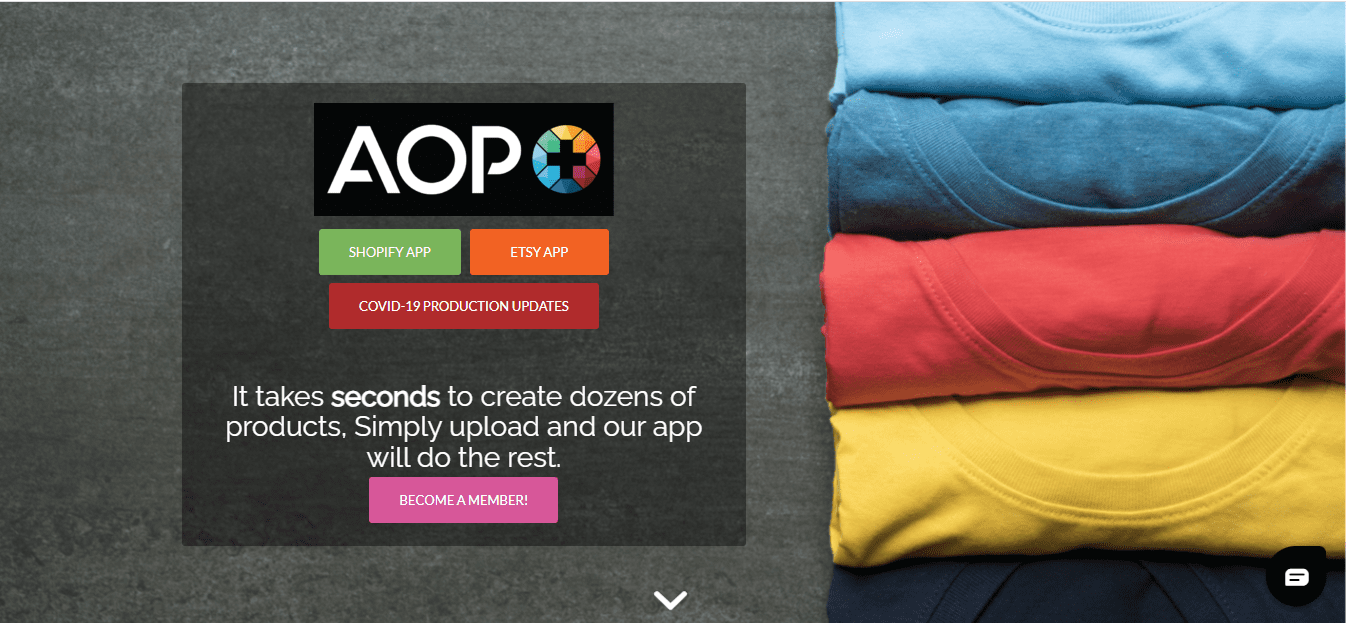 AOP+ handles all printing in-house and will work with you to make custom private label products. You are not responsible for stocking or warehousing because the manufacturer takes care of that for you. All you have to do is select the products you wish to sell, collaborate with the manufacturer to customize them, and then list them on your Shopify store via the AOP+ Shopify app.
The app is simple and automates the merchant's order processing and fulfillment.
3.2. Dripshipper
If you're considering selling coffee online, Dripshipper makes it interested in creating your own branded coffee line. You can select the coffee products you want to sell, including premium fresh coffee beans, and customize the packaging, logo, labels, and pricing.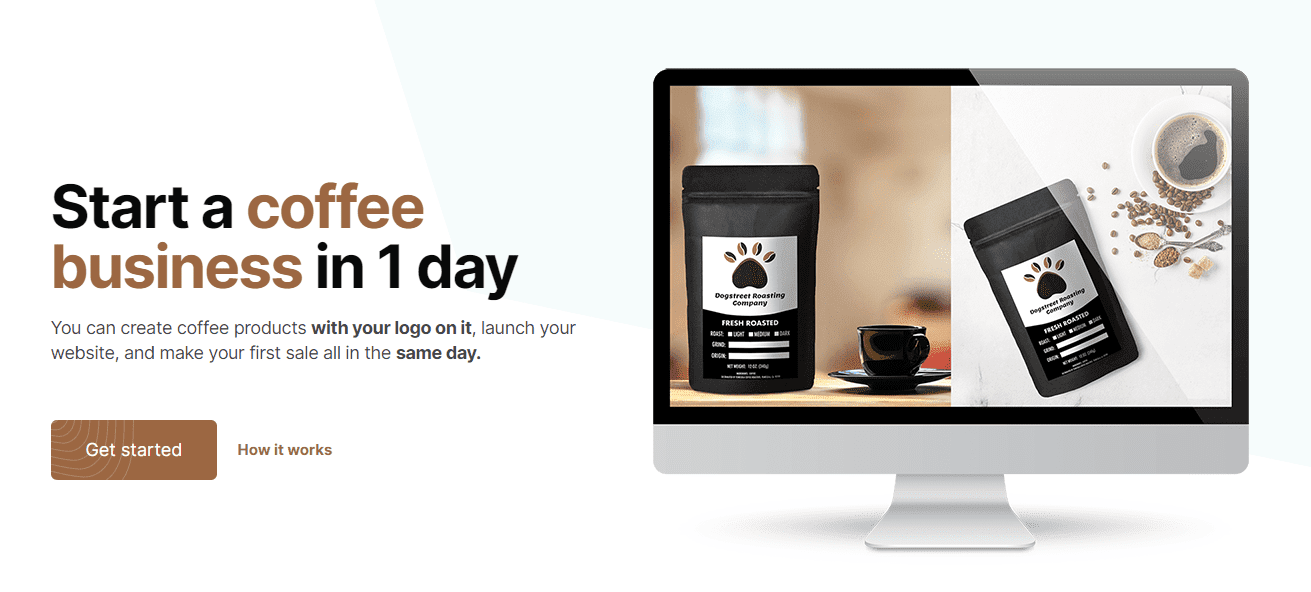 While Dripshipper is based in the United States, its team can ship your products anywhere in the world, with shipments occurring within five days of order placement. Whole beans are shipped the same day as roasted, while ground beans are shipped the following day.
Dripshipper makes it simple to create one-of-a-kind coffee products, with plenty of self-help available for beginners. Additional support, coaching, and training from a dedicated success manager are included with higher-tiered plans. Additionally, the Elite plan costs $197 per month gives you the Dripshipper in-house design team access.
3.3. Modalyst 
Modalyst, as an AliExpress partner, has one of the most comprehensive product catalogs on this list. There are over a million products to choose from, and a simple dropshipping process eliminates the stress of warehousing and shipping.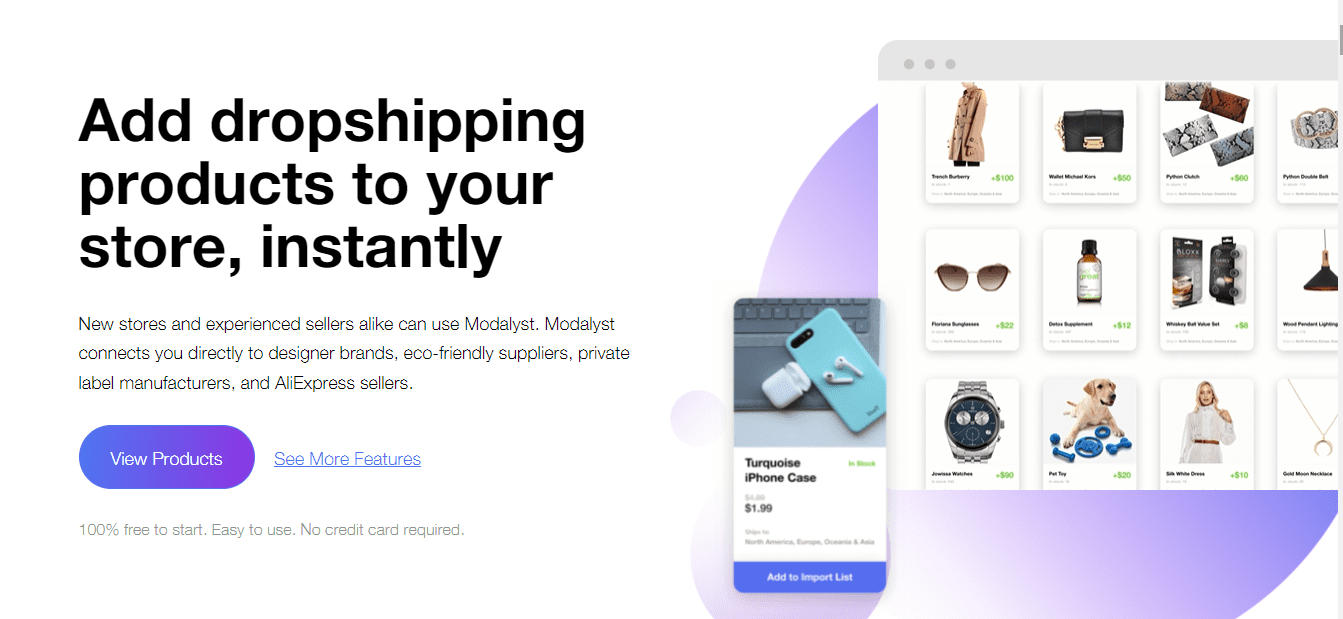 Modalyst is ideal for private labeling and selling custom athletic apparel. Although you must upgrade to the $90 per month Pro plan to access custom packaging & branding options, you will be able to customize and sell an unlimited number of products. Additionally, Pro users receive expedited shipping—typically three to eight days for local orders and less than 15 business days for international orders.
3.4. Alibaba
Alibaba is one of the world's largest e-commerce companies. Alibaba, which expects to generate approximately $72 billion in revenue by 2020, thrives by providing one of the most comprehensive supplier directories, linking merchants with vendors worldwide. Through Alibaba's directory, you can find vendors selling various products in agriculture, food and beverages, textiles, and jewelry.

Though Alibaba does not offer a Shopify app, it is home to many private label manufacturers, making it worth looking at. However, you can have custom logos and designs printed on almost any product, and you can also purchase in bulk to save on inventory costs.
3.5. Blanka
Store owners interested in selling private label beauty products should consider Blanka, a cosmetics manufacturer offering dropshipping to Canada and the United States. Blanka's platform enables you to create custom-branded beauty products.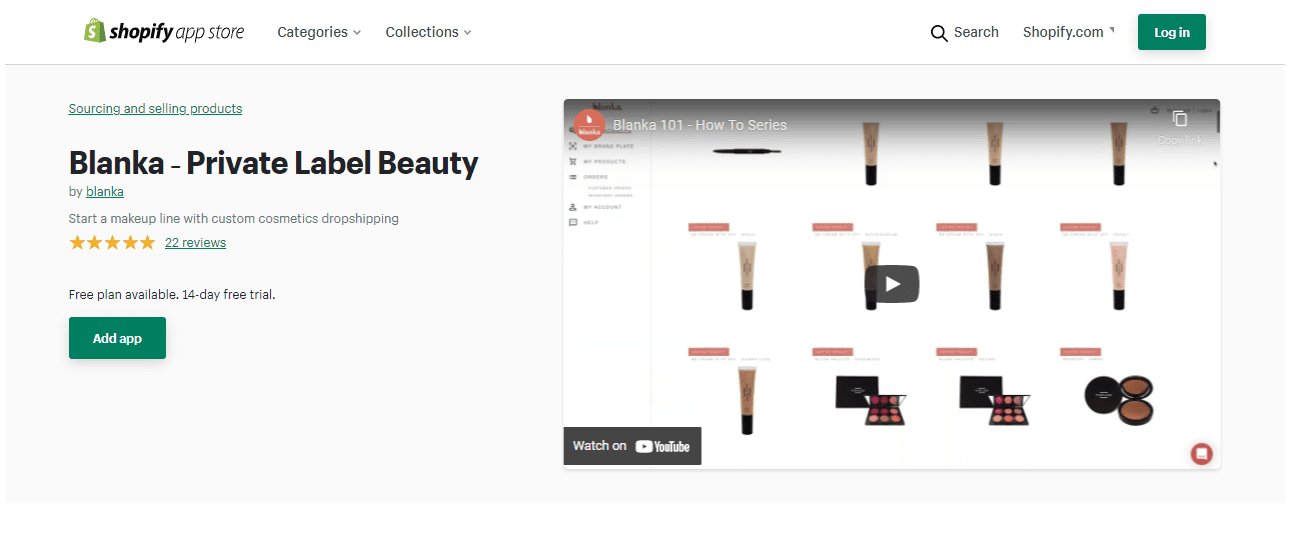 For example, you can sell anything from bronzers and powder blushes to lipsticks and brow kits through your store. Having local vendors in Canada and the United States enables you to deliver products more quickly to customers.
Blanka also integrates with Shopify, allowing you to quickly add products to your catalog and automate the order fulfillment process.
Additionally, Blanka does not require minimum order quantities; it makes it simple for smaller merchants to source and sells private label products.
Read Also
Private labeling: The eCommerce business's tipping point
Private labeling makes for the proverbial "sweet spot" for starting an eCommerce business for many new and seasoned entrepreneurs.
They save time and money by not building to design and develop their product lines from scratch. Still, they retain the flexibility to create their custom brand to differentiate themselves from competitors.
With some solid research and a strategic plan in place, you have many options for designing and launching your next eCommerce business.
Small Request
Kindly share it with your friends. Especially, the ones you believe really need this information.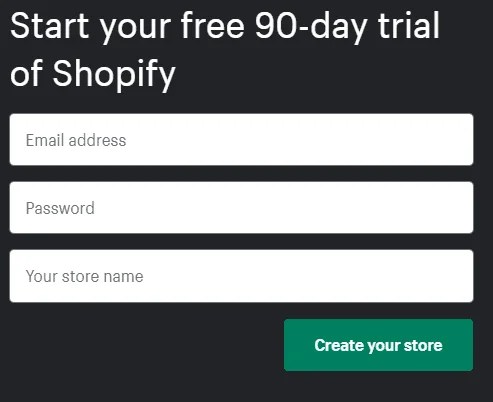 Sharing this information with others can make a huge difference. You may ask why?
I would also like to thank those who support the work I do through reading my content and sharing.
Trust me, when you take your time and share it will help a lot not only for me but also for other people who may really be in need of this information.
Here are some great suggestions:
 Pin it
Share it on another blog
Share on Facebook (Share it with friends and even on Facebook groups)
Tweet it
Stumble it
This will only take a few seconds of your time and I would really appreciate it.
I appreciate you a lot. Thank you!
Join my Shopify dropshipping group mastermind and follow my blog to learn more about Shopify tips, dropshipping guides, dropshipping tricks and checklists, and e-commerce in general.
If you enjoyed and learned something from this post, you can get updates from me, free of charge!
I send out email newsletters about new posts published on the blog, tips, and tricks to help you grow your dropshipping business, as well as new YouTube videos to give you more insights about the e-commerce market, and much more.
If you enjoyed reading this, you can as well join my Facebook group. Thank you for reading how to make money dropshipping online from the comfort of your home.
Click The Image To Join My Dropshipping Community in Telegram