In our previous post, we discussed How To Create Product Images That Converts Into Sales, So today we discuss how to create a product video that will drive sales.
When customers visit your website, they want more than just a description of your product's features and benefits.
They want to know everything there is to know about the product, including how to get the most out of their investment and what it's like to use it.
One way to achieve this goal is to include a product video on your e-commerce website.
Visitors will better understand how a product works and appears if you present them with a product video.
And if your video features a real person putting it to the test, it not only generates confidence but also helps alleviate any qualms clients may have about investing.

In a nutshell, if you do not integrate videos as a critical component of your product page optimization strategy, you risk slipping behind your competitors.
Creating a Product Video
Follow the approaches and product video tips listed here if you want to create ecommerce product videos that persuade prospective clients to make a purchase.
Create A Script
First, draught your script by defining the major product features you wish to demonstrate in your video. After that, search for opportunities to bring your audience to the forefront.
You can create amazing video scripts using Jasper video script template. It does the heavy lifting for you.
Instead of emulating the antics of a presenter on screen, for example, talk to the people who might become your clients.
For example, when composing the script, employ the second-person voice, which means using words like "you," "your," and "yours." This will keep the story on track and encourage active participation from the audience.
Include a call to action at the end of your script.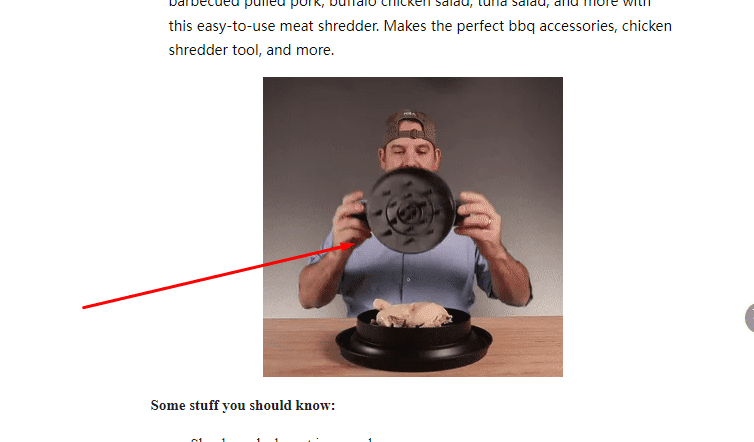 For product videos, shorter lengths (one to two minutes) is more engaging than longer lengths, and short videos require a simple script. Therefore, you should keep your script to no more than two pages.
Pick Out A Simple Background
Choose a simple background with no distracting patterns when showcasing your product's features. A beautiful example of this is the bright blue background in the product video for the firm Endy, which provides sleep products.

The background is free of distracting components, contrasting well with the product's color.
Taking product videos necessitates a plain background, so if you don't have one, consider buying a black or white muslin background stand kit.
Shoot A Video With Your Smartphone.
As discussed in How To Create Product Images That Converts Into Sales, the cameras in today's smartphones can generate images of products of excellent quality. You don't need to have an iPhone X or a Galaxy Note 8, but you will receive more credit if you do.
This also applies to product videos if you do not have the financial means to purchase a mirrorless or DSLR camera.
If you want widescreen footage from your videos, always shoot them horizontally, unless you're filming for Instagram, which requires vertical footage.
In contrast to most other social networks, such as YouTube, Facebook, Twitter, and LinkedIn, Instagram Stories rotates videos vertically.
To share videos on this site, you must record separate vertical footage of your product.
When it comes to buying products, our advice from How To Create Product Images That Converts Into Sales stays the same: purchase a small tripod to create your photographs that are solid and put together a simple lighting setup using either a product or your lightbox.
Unfortunately, neither of these tips has been updated.
Suppose you are filming beauty or fashion videos. In that case, you should consider investing in a ring light to bring out the finer details of your subjects and dramatically improve the overall quality of your footage.
The result ought to be something along the lines of this e-ecommerce product video:
The presenter's face and the product being exhibited are both well-lit.
Now that we've covered the principles of making a product video, it's time to create filming.
Top Product Video Tips That Can Be Used Straight Away
After you've finished filming, you'll need to edit the video and figure out how you'll use it to bring traffic to your product sites. This should be done as soon as the shoot is finished. The following are some product-related video tips.
Add Music And Captions.
Practicing some relaxing background music is acceptable in a one to two-minute video.
You might be able to change the video such that the song only plays for the first 10 seconds, after which your company logo and an opening message appear.
Numerous websites offer royalty-free background music, including:
In addition to music, you should include captions or text overlays in the product video.
Both Google and Facebook will analyze the content of your videos in the same manner that they do blog articles.
Captions can help you optimize your message and make it easier to find. To achieve the best results from your efforts, make sure this matches your video's title, description, and tags.
Work Out Ways To Embed Videos.
Most e-commerce platforms allow you to embed videos straight into product pages. The first step is to upload the video to YouTube or Vimeo.
The embed code can then be obtained by right-clicking on the video, opening the context menu, and selecting "Copy embed code" from the list of available options.
You may also receive a "responsive" embed code to ensure that your video displays correctly on mobile devices, desktop computers, and tablets.
To do so, open your video on YouTube or Vimeo, right-click it, and then select "Copy video URL" from the menu that displays.

After that, go to embedresponsively , put the copied URL into the appropriate form, and then click the "Embed" button. The modified code should now be visible beneath the video preview.
Copy the code and paste it into your webpage.
Download the Easy Video app from the Shopify App Store for some helpful guidance. It will enable you to insert videos in your product page's "Images" section.
After you've downloaded and installed the app, you'll be able to insert a link to the video in the alt tag of your product image. As a result, Easy Video will display the video rather than an enhanced version of the image.
Adopt Recommended Specs For Social Networks.
Consider distributing the content on social media in addition to including videos on the product pages you've developed with Shopify. This is a surefire approach that will raise the number of consumers in your shop.
However, each social media platform has its own set of rules about the videos and photographs that can be uploaded on it.
The following is a list of video specifications for each major social network that should get you started. Keep this reference guide handy at hand to achieve high-quality results on any channel.
Facebook
Facebook users can upload and share various video file types and dimensions. These are the specs for the most commonly used.
The maximum length for a feed video is 240 minutes, and the recommended dimensions are 1280 pixels by 720 pixels. It is recommended that the aspect ratio be 16:9 or 1:1.
The Carousel video should be 1080 pixels by 1080 pixels in size, with an aspect ratio of one to one and a maximum length of 240 minutes.
Messenger video – The recommended dimensions are 1280 pixels by 720 pixels, with aspect ratios ranging from 9:16 to 1.9:1, and a maximum length of 240 minutes.
360 video – The recommended dimensions are 4096 by 2048, with a maximum runtime of 40 minutes; the aspect ratio should be 2:1.
Instagram
Instagram has three video placement options: the Feed, Stories, and Instagram TV (IGTV). To provide high-quality outcomes, the following specifications must be followed for each:
Video feed: the recommended dimensions for square videos are 600 pixels on a side, 600 by 315 pixels for horizontal videos, and 600 by 750 pixels for vertical videos. The aspect ratio can be 1:1, 1.9:1, or 4:5. Time limit: sixty seconds
Stories video – A resolution of 1080 x 1920 pixels is recommended, with an aspect ratio of 9:16 to 16:9 to 4:5. The maximum allowable time is 15 seconds.
IGTV video – The recommended dimensions are 1080 pixels by 1920 pixels, with a maximum runtime of ten minutes. 9:16 to 16:9 to 4:5 should be the aspect ratio.
Read Also:
YouTube
Videos on YouTube can be organized in various ways, including the Display (main feed), skippable/non-skippable/mid-roll/bumper formats, etc.
The specs for them are provided below:
Whether to Feed or Display — Resolutions ranging from 426 x 240 to 3840 x 2160 pixels are recommended, with a 16:9 aspect ratio and a maximum runtime of 12 hours.
Skippable/non-skippable/mid-roll/bumper – Size recommendations range from 426 x 240 to 3840 x 2160 pixels in a 16:9 aspect ratio. The maximum time allowed for each segment is as follows: 12 hours for skippable, 30 seconds for non-skippable, 30 seconds for mid-roll, and 6 seconds for the bumper.
Best Product Video Creator For Online Stores
If you need to create a video for a product you're selling quickly, you can use a video creation tool. Product video producers are user-friendly software that offers many bells and whistles seen in more expensive video editing solutions.
Animoto is one of many product video creators on the market today, but we believe it is one of the best.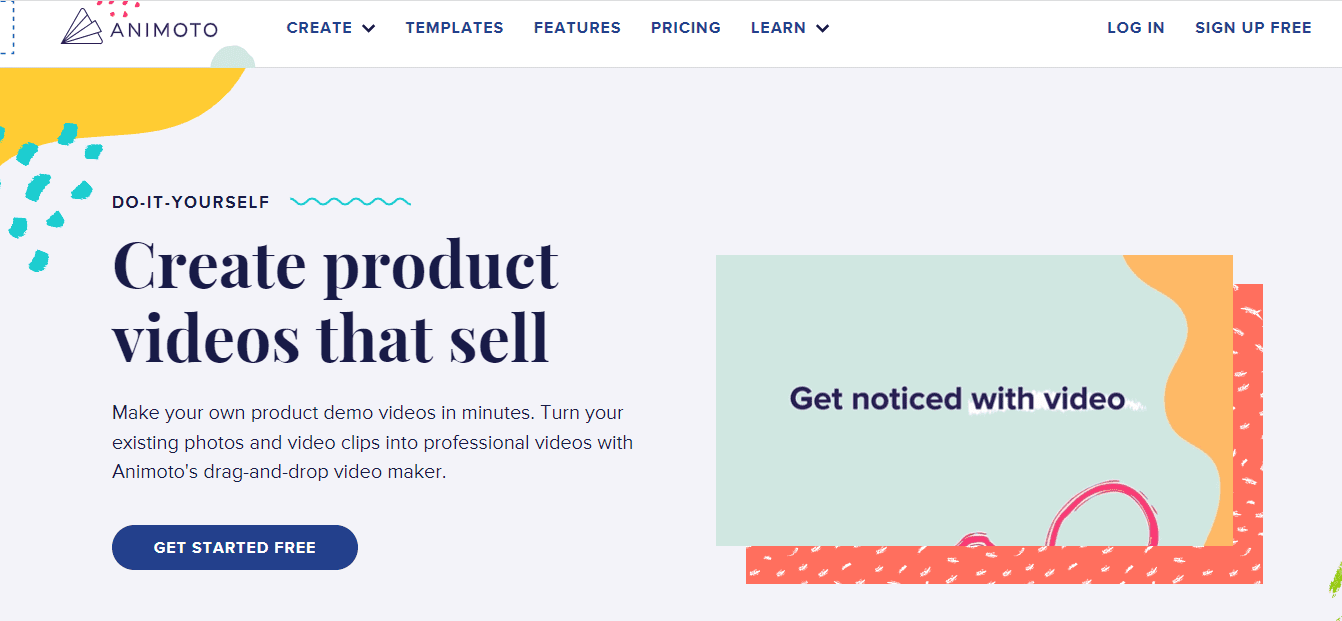 Animoto makes it exceedingly easy to create videos to promote your online store or items. Your production will begin as soon as you upload some clips or photographs of your product. All you have to do is that.
You can also personalize your video by altering the fonts, audio, and colors. Animoto makes it easy to share your video on various social media platforms when you're through with your creation.
It's as easy as dragging and dropping, and the overall design is user-friendly.
Suppose you have no prior experience working with a professional video editor and want to make attractive product videos that put you ahead of the pack and differentiate you from the other firms in your sector. In that case, Animoto might be your best bet.
You should be feeling quite confident about the prerequisites for designing an exceptional product page at this point. So let's look at some different models to get some last-minute suggestions.
Small Request
Kindly share it with your friends. Especially the ones you believe need this information. Sign Up Now and Get your first 3 months for only $1 monthly.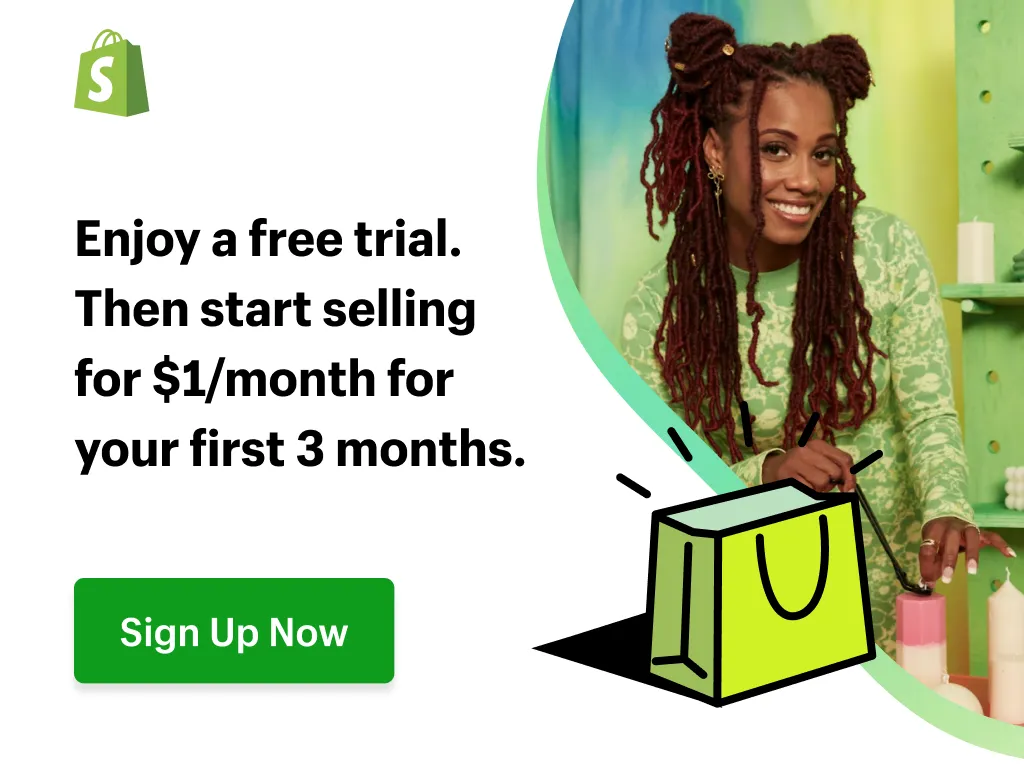 Sharing this information with others can make a huge difference. You may ask why.
Well, the truth is, my main aim is to provide the best information about drop shipping for both beginners and experienced dropshippers.
And I plan to continue doing so for as long as I can.
I would also like to thank those who support my work by reading and sharing my content.
Trust me, when you take your time and share, it will greatly help me and others needing this information.
Here are some great suggestions:
 Pin it
Share it on another blog.
Share on Facebook (Share it with friends and even on Facebook groups)
Tweet it
Stumble it
This will only take a few seconds of your time, and I would appreciate it.
I appreciate you a lot. Thank you!
Join my Shopify dropshipping group mastermind and follow my blog to learn more about Shopify tips, dropshipping guides, tricks and checklists, and e-commerce in general.
If you enjoyed and learned something from this post, you can get me updates for free!
I send out email newsletters about new posts published on the blog, tips and tricks to help you grow your dropshipping business, new YouTube videos to give you more insights about the e-commerce market, and much more.
If you enjoyed reading this, you could as well join my Facebook group. Thank you for reading how to make money dropshipping online from the comfort of your home.
Click here to Join My Dropshipping Community in Telegram