In today's fast-paced world of eCommerce, dropshipping has become an increasingly popular business model. This method allows entrepreneurs to start online stores without needing a physical inventory or warehouse. 
However, to run a successful dropshipping business, it's essential to have a reliable supplier who can provide high-quality products at competitive prices. 
While there are many suppliers to choose from worldwide, in this article, we'll explore why European dropshipping suppliers should be at the top of your list.
Why Choose European Dropshipping Suppliers?
High-quality products
One of the biggest advantages of working with European suppliers is the quality of their products. Many European countries, such as Germany, Italy, and France, have a reputation for producing high-quality goods.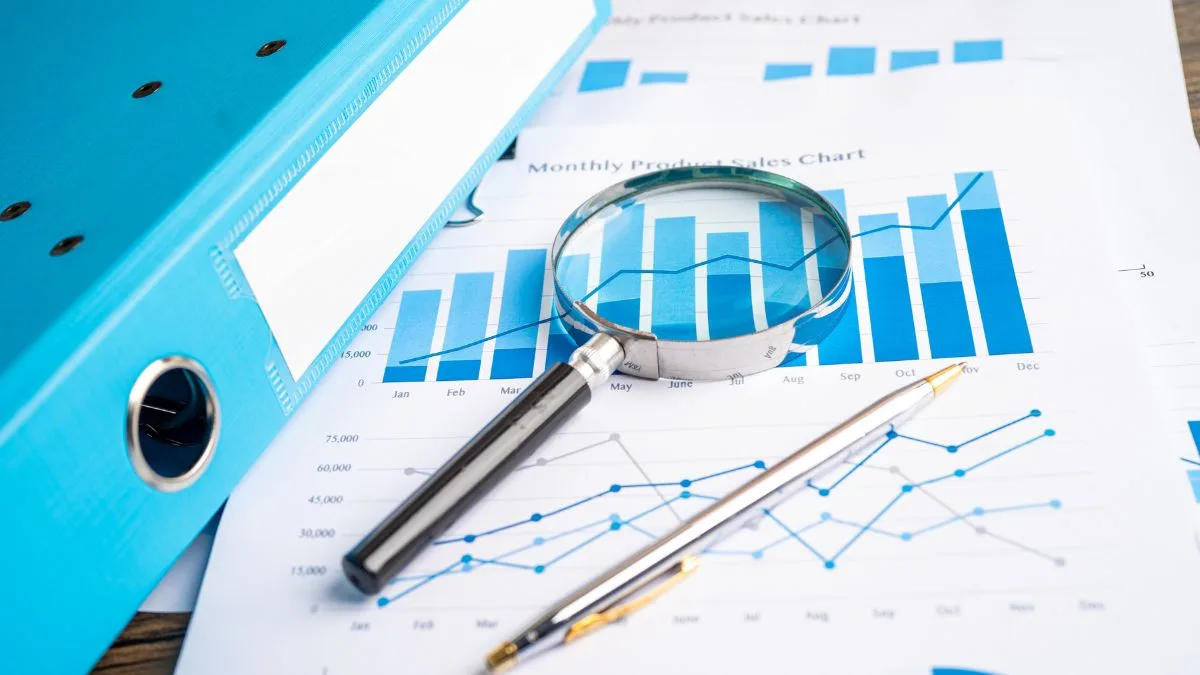 European manufacturers also have strict regulations and standards that must be met, ensuring that products are safe, reliable, and of excellent quality.
Faster shipping times
Working with European dropshipping suppliers can result in faster shipping times, especially if you're targeting European customers. 

Shipping times from other parts of the world, such as Asia or South America, can take several weeks or even months. In contrast, shipping from Europe to other European countries usually takes only a few days. This can significantly improve customer satisfaction and help you build a positive reputation for your business.
Lower shipping costs
Another benefit of working with European suppliers is the lower shipping costs. For example, shipping products from other parts of the world can be expensive due to long distances and customs fees. 
However, shipping within Europe is generally more affordable, saving you money and improving your profit margins.
Competitive Pricing
European suppliers offer competitive pricing, making it easier to price your products competitively. 
In addition, many European manufacturers offer discounts for bulk orders, which can help you save money on production costs. 
Additionally, European products are high-quality and often have unique designs so that they can command higher prices than similar products from other regions.
Ease of communication
Communication is critical in any business relationship, and working with European dropshipping suppliers can make it easier for you to communicate effectively.
Many European suppliers speak English fluently, eliminating language barriers and making discussing product details and negotiating terms easier.
How to Choose a European Dropshipping Supplier
Now that we've explored the benefits of working with European dropshipping suppliers, how do you choose the right supplier for your business? Here are some key factors to consider:
Product range: Ensure that the supplier offers a range of products that fit your niche and target audience. Look for suppliers with a broad selection of high-quality products to help you stand out in a crowded market.
Quality control: Ensure the supplier has strict quality control processes to ensure all products meet high quality and safety standards.
Pricing and discounts: Compare prices and discounts offered by different suppliers to find the best value for your money. Look for suppliers offering bulk discounts or other incentives to help you save money and improve your profit margins.
Shipping times and costs: Check the supplier's shipping times and costs to ensure they can deliver products quickly and affordably. Consider using a supplier that offers express or expedited shipping options for urgent orders.
Communication: Ensure the supplier communicates clearly and effectively in English or your preferred language. Look for suppliers who are responsive to inquiries and have a dedicated customer support team to address any concerns or issues.
European Dropshipping Suppliers List
Looking to start a dropshipping business? Where to source your products? Look no further than European dropshipping suppliers! 
This article explains why European suppliers are a great choice and how they can help your business thrive.
To build a thriving dropshipping business, securing a reliable supplier is paramount. 
However, with various options available, finding the right fit for your enterprise can be overwhelming. That's why we've compiled a list of top-notch European dropshipping suppliers that cater to various niches. 
These suppliers possess a wealth of experience, offer fast shipping, and boast a wide range of high-quality products at reasonable prices. Trust us; partnering with any of these European dropshipping suppliers will lead you to success.
DropshippingXL
If you're looking for a European dropshipping supplier with an impressive product range, dropshippingXL should be your go-to choice.
They offer over 90,000 top-quality vidaXL products, ranging from furniture to home and garden essentials and other categories.
Their shipping is prompt and efficient across Europe, and they provide integrations with Lightspeed, Magento, and WooCommerce, making it easy to manage your online store or marketplace.
Choosing dropshippingXL as your European supplier is an excellent decision that will help you take your dropshipping business to the next level.
Sync2Fashion
Sync2Fashion is a convenient plugin for Shopify stores to easily add all products of B2B GRIFFATI, one of the top European dropshipping suppliers. With Sync2Fashion, you don't need to worry about warehousing or logistic management.
Instead, you can import thousands of original clothing items from top brands into your online store with just a few clicks. This hassle-free integration lets you focus on what matters most – growing your business and satisfying your customers.
Joining forces with European dropshipping suppliers like Sync2Fashion can help you take your business to the next level.
Appscenic
AppScenic, the UK-based dropshipping platform, offers retailers, manufacturers, and brands access to over 500,000 high-quality dropshipping products from top-tier countries. With easy-to-use plugins, the dropshipping process is automated, allowing retailers to import products with just one click and even enabling auto-ordering.
In addition, AppScenic's unique escrow system provides retailers and suppliers peace of mind while supporting returns and refunds. It's a valuable addition to the growing list of European dropshipping suppliers for anyone looking to start or expand their online retail business.
Modalyst
Modalyst is a marketplace that brings together reliable dropshippers and suppliers from top-tier countries like the U.S., Australia, and Europe. The platform offers various products, including clothing, shoes, and accessories, from premium and non-premium suppliers.
Modalyst ensures the legitimacy of its dropshipping suppliers, some of whom can also be found on AliExpress.
In addition, the platform easily integrates with major e-commerce platforms such as Shopify, Wix, and BigCommerce, making it a convenient choice for retailers looking to source products from verified European dropshipping suppliers.
SaleHoo
SaleHoo provides a one-stop shop for all your dropshipping needs, with an extensive database of over 8,000 verified suppliers worldwide. With a guarantee against damage or fraud, you can rest easy knowing your purchases are protected.
Explore over 1.6 million products across 75 categories, covering everything from fashion to electronics. For just $67, create an account and gain access to this invaluable resource. Whether you're an experienced seller or just starting, SaleHoo has everything you need to succeed in European dropshipping.
Printful
Printful is an excellent option for dropshippers selling white-label products with their designs. The company specializes in print-on-demand and can print your designs on clothing, bags, mugs, and phone covers.
With its European locations in Latvia and Spain, the company offers fast shipping within two to four days. Printful integrates seamlessly with popular e-commerce platforms such as Shopify, Magento, WooCommerce, Wix, BigCommerce, and Prestashop, as well as with leading marketplaces like Amazon, eBay, and Wish. For those seeking a high-quality print-on-demand dropshipping supplier in Europe, Printful is a great choice.
01Supply
01Supply offers a vast network of over a thousand global suppliers, allowing you to connect with multiple suppliers simultaneously. The best part? It's free to join, and with Shopify, all orders and tracking are automated for seamless dropshipping.
BigBuy
As a dropshipper searching for a reliable European supplier, BigBuy should be on your radar. This Spanish-based company boasts an impressive product range of over 150,000 items, spanning various categories such as home and garden, beauty and health, sports, toys, fashion, and electronics.
Apart from purchasing products at wholesale prices per item, dropshippers can also subscribe to BigBuy for extra perks.
With their Marketplace package, you can effortlessly sell their products on marketplaces. Their extensive product range and efficient dropshipping services make BigBuy an ideal European supplier for your business.
Spocket
Spocket is an excellent platform for European dropshipping suppliers that offers thousands of products ranging from clothing to beauty products and beyond.
While its prices and shipping costs may be higher than AliExpress, Spocket is known for its superior quality products and fast shipping times.
Plus, it seamlessly integrates with popular e-commerce platforms like Shopify, BigCommerce, Wix, and WooCommerce, making it a convenient choice for dropshippers.
EDC
EDC Wholesale is a Dutch-based dropshipping supplier specializing in selling over 14,000 erotic products. To access their dropshipping program, you must be registered with the Dutch Chamber of Commerce. With no minimum orders, EDC offers worldwide shipping.
However, if you plan to ship outside of Europe, you may need to check import restrictions due to the nature of their products. EDC may be worth considering if you're looking for a European dropshipping supplier for adult-oriented items.
Summary
In conclusion, dropshipping has revolutionized the retail industry, enabling small businesses to compete with established players. The rise of online marketplaces and easy-to-use platforms has made it easier than ever to start a dropshipping business.
We have covered some of the best European dropshipping suppliers, ranging from general marketplaces like SaleHoo and Modalyst to niche-specific suppliers like EDC Wholesale.
Each supplier has unique offerings and requirements, so it is essential to carefully evaluate each to find the right fit for your business.
If you are considering starting a dropshipping business, now is the time to act. With the explosive growth of e-commerce, the demand for reliable suppliers has never been higher. So take advantage of the information in this article to find the best European dropshipping suppliers and start your business today.
Remember, success in dropshipping requires careful planning, hard work, and dedication. But with the suited suppliers and strategies, you can build a profitable and sustainable business that will stand the test of time. So go ahead and take the first step toward your entrepreneurial dreams – the world of dropshipping is waiting for you!
FAQs
Which country is best to target for dropshipping? 
There is no one-size-fits-all answer to this question, as the ideal country to target for dropshipping depends on various factors, such as product demand, competition, shipping costs, and more. Conducting thorough market research and analyzing data is consequential in determining which country is most profitable for your niche and business model.
Which country in Europe is best for dropshipping? 
Europe has several countries that can be great for dropshipping, such as Germany, the United Kingdom, France, Spain, and Italy. These countries have large and growing e-commerce markets, high levels of disposable income, and advanced logistics infrastructure. However, Europe's best country for dropshipping will depend on the specific niche and products being sold and the competition and shipping costs.
What are the rules for dropshipping in Europe? 
The rules for dropshipping in Europe can vary depending on the country and product being sold. However, some general guidelines include complying with consumer protection laws, providing accurate product information and pricing, and adhering to VAT regulations. Also, dropshippers must ensure the products being sold comply with safety standards and relevant import/export regulations.
Which African countries are best for dropshipping? 
Africa is a rapidly growing market for e-commerce, and several countries can be great for dropshipping, such as South Africa, Nigeria, Kenya, and Ghana. These countries have a growing middle class, increasing internet penetration rates, and a high demand for imported goods. However, conducting thorough market research and analyzing data is consequential in determining which African countries would be the most profitable for your niche and business model.
Small Request
Kindly share it with your friends. Especially the ones you believe need this information. Sign Up Now and Get your first 3 months for only $1 monthly.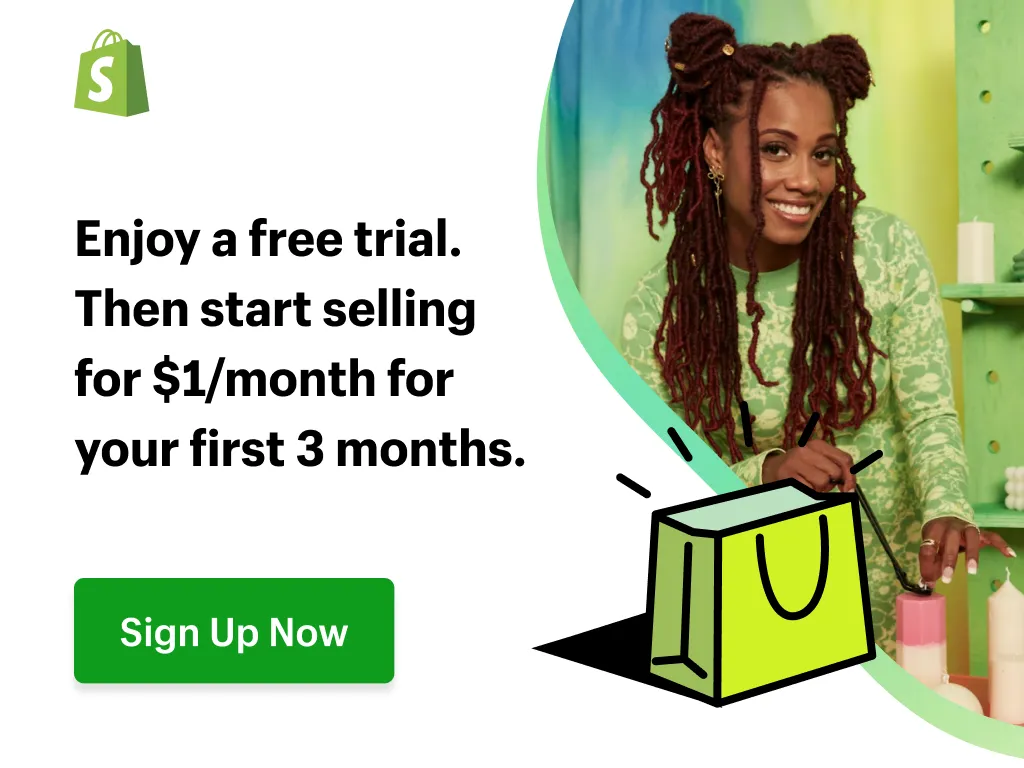 Sharing this information with others can make a huge difference. You may ask why.
Well, the truth is, my main aim is to provide the best information about drop shipping for both beginners and experienced dropshippers.
And I plan to continue doing so for as long as I can.
I would also like to thank those who support my work by reading and sharing my content.
Trust me, when you take your time and share, it will greatly help me and others needing this information.
Here are some great suggestions:
 Pin it
Share it on another blog.
Share on Facebook (Share it with friends and even on Facebook groups)
Tweet it
Stumble it
This will only take a few seconds of your time, and I would appreciate it.
I appreciate you a lot. Thank you!
Join my Shopify dropshipping group mastermind and follow my blog to learn more about Shopify tips, dropshipping guides, tricks and checklists, and e-commerce in general.
If you enjoyed and learned something from this post, you can get me updates for free!
I send out email newsletters about new posts published on the blog, tips and tricks to help you grow your dropshipping business, new YouTube videos to give you more insights about the e-commerce market, and much more.
If you enjoyed reading this, you could as well join my Facebook group. Thank you for reading how to make money dropshipping online from the comfort of your home.
Click here to Join My Dropshipping Community in Telegram