Without a doubt, customer testimonials help businesses create confidence, attract new customers, and increase revenue.
According to a Bright Local survey, 94 percent of consumers stated excellent reviews increase their likelihood of shopping.
Customer testimonials influence how customers evaluate brands and decide which ones to give their hard-earned money to, from startups mom-and-pop shops to multibillion-dollar international brands.
So, what is the issue with customer testimonials, how are they collected, and how are they used?
That is what this post will explore.
In This Post
1. How customer testimonials prove valuable
2. How to get customer testimonials: 4 most effective techniques
Send an email requesting a testimonial.
Carryout a satisfaction survey
Collect feedback via apps
Source from social media
3. Whom to ask for positive testimonials
4. How to effectively leverage customer testimonials
Embed into product pages
Create an exclusive testimonials page.
Appropriate for case studies
5. Exploit customer testimonials to boost your business's visibility.
How customer testimonials prove valuable
If you research customer testimonials and reviews, you'll discover reams of evidence demonstrating their usefulness. This is due to a compelling idea known as social proof.
Social proof is a psychological phenomenon where humans imitate others' behavior. Humans do this to fit in and presume that others are making the correct option. Customer testimonials are a direct method of establishing social proof.
When you review the Bright Local research, you'll notice the following:
79% indicated they place the same value on online reviews and testimonials on personal recommendations from people and family.
92% of consumers are less likely to do business with a business after reading negative reviews
Thus, what are customers' primary concerns?
According to eMarketer, 68 percent of internet users consider a brand's star rating when determining whether or not to make a purchase.
And 61% believe the number of reviews and testimonials obtained by a retailer. In addition, nearly half of respondents consider the date when the reviews and testimonials were posted.
How to get customer testimonials: 4 most effective techniques
Are you interested in acquiring your customer testimonials? Consider a few excellent methods for accomplishing this.
1. send an email requesting a testimonial.
Often, all you need to do is inquire. Directly emailing customers following a purchase is an excellent strategy to capture their attention while the experience is still fresh in their thoughts.
Send the email within one to three days of making the purchase or after receiving the item if it is a tangible item. Additionally, you may provide an incentive, such as a freebie or a discount on their next purchase.
You can manually send these out for a more personal touch if you're a small business owner. Alternatively, you can automate them with the help of an email marketing program or platform. For example, if your website is built on Shopify, you'll find many apps in the app store.
Here is a basic template that you can adapt for your use:
Hello [customer's first name]?
I noticed you purchased [item] last week, and I wanted to take a moment to express my gratitude for your patronage!
I'd want to ask a small favor. If you have a few minutes, we'd love for you to leave us a review here: [affiliation with a review site or questionnaire].
Plus, we'll give you a 20% discount on your next order to sweeten the deal. After you complete the review, you will receive the discount code.
Again, many thanks!
[Your name]
2. Conduct a satisfaction survey with your customers
You've almost certainly received at least a few customer satisfaction questionnaires. They're a prevalent way for product- and service-based brands to gather information about their consumers' experiences.
A brand recently sent me a typical type of customer satisfaction survey. It was a simple email received a few hours after my visit. It expressed appreciation for my shopping & then asked for a moment of my time.
The survey began with a 1–10 rating scale and then took me to a quick survey page that asked a few further questions. Additionally, the survey page offered that I make a little video testimonial and upload it—a developing trend in customer testimonials that can be much more effective than written testimonials.
3. Collect feedback via apps
Depending on the website platform you're using, you probably have access to a slew of apps or plug-ins that might assist you in displaying favorable customer testimonials on your site. For example, if you use Shopify, you can view what's available in the Shopify App Store.
You'll discover various apps with various capabilities, features, and functions. For instance, you can install a post-purchase survey software to automate collecting reviews and publishing them on your website.
You can arrange them virtually however you choose. Consider including a section on your homepage, specific pages around the site, or their dedicated page.
4. Source from social media
Do you have any nice online reviews? Collect and cross-post them on various channels, such as your website and social media platforms such as Yelp, Google, and Facebook. This can be done manually or via a Shopify tool such as Social Testimonial Slider.
If you wish to accomplish this manually, begin with a Google search or a perusal of your public-facing pages on review-based websites. Please note what others are saying about you and incorporate them into your website.
Using an app is an excellent way to save time. For example, several apps will automatically scan the web and update your website with the most recent customer testimonials rather than manually searching for and updating customer testimonials.
Who to engage for positive testimonials
Although you might solicit testimonials from everyone in your customer base, it makes sense, to begin with, your greatest customers. After all, they're already your biggest admirers and are probably more familiar with your brand than most other people.
If you're unsure how to identify this customer category, consider classifying everyone according to the following criteria:
Customer relationship length: Look for customers who have been with you for an extended period.
Purchases: Look for customers that make recurring purchases from your store.
Total amount spent: Identify those who have squandered the most
In essence, these are your VIP customers. And because they favor your brand over others, you can contact them and request testimonials elaborating on why they've established such a solid attachment to your business.
 How to effectively leverage customer testimonials
What do you do once you get your customer testimonials? Here are a few creative ways to display them.
1. Embed them on your product pages
Customer testimonials alongside reviews on your product pages can significantly increase conversions. Numerous firms now include a star rating towards the top of their pages via apps. Then, as users read down to learn more, they come across more powerful customer testimonials.
Helm, for instance, displays a star rating and the number of reviews just beneath the product's name. You'll find 4.98 stars beneath its Zind Teak boots, based on 144 reviews.
As you go down, you'll notice a highlighted quote from one of our satisfied customers, Christopher A.: "Perfect. The boots are of outstanding quality and have an amazing style."
Further down the page, you can peruse through further reviews and learn what additional customers had to say.
I'm not sure about you, but just looking at this makes me want to buy a pair of Zind Teaks.
2. Create an exclusive testimonials page.
Along with scattering them throughout your website, consider compiling all of your customer testimonials onto a single page and providing a dedicated page link in your website's navigation.
This way, visitors will know exactly where to find the reviews and check for specific information they've been looking for confirmation or clarification on.
An online meal ordering service now features an exciting and very effective page of customer video testimonials.
Remember that you do not need to spend a fortune on professional-quality movies; you can invite customers to create one on their computer or smartphone, as CVS did in my previous example. These "home videos" might be equally effective in your social proof campaigns.
3. Appropriate for case studies
Consider a case study to be an extended testimonial or review from a customer. You can create and publish them in various ways, including a standalone web page or a downloadable PDF that visitors can save after leaving your site.
The best case studies create a vivid image in the reader's mind. They address issues such as:
The company and its leader(s)
The difficulties the customer encountered before becoming a customer of your brand
The customer's relationship with your brand—which services did they utilize? How long did the engagement last?
The outcomes the customer experienced as a direct result of interacting with your brand
How the company has improved since its inception
Case studies are a common form of social proof for businesses that provide high-value items or services, such as technology or software.
These brands often have a longer sales cycle, and case studies are an excellent method to demonstrate why the investment is worthwhile.
Exploit customer testimonials to boost your business's visibility.
A well-placed, strategic customer testimonial may be the deciding factor in converting one of your store visitors into a paying customer. Often, all kids require is one encouraging word from a peer.
While gathering and posting customer testimonials may appear overwhelming, it may be as simple as sending a brief email to people who have recently purchased something.
Additionally, you'll find a plethora of apps and platforms to assist you in the process.
Once completed, utilize them on your website, social media, and emails everywhere! When you leverage the power of social proof via customer testimonials, you will discover that the rewards are well worth the effort.
Read Also:
Small Request
Kindly share it with your friends. Especially, the ones you believe really need this information.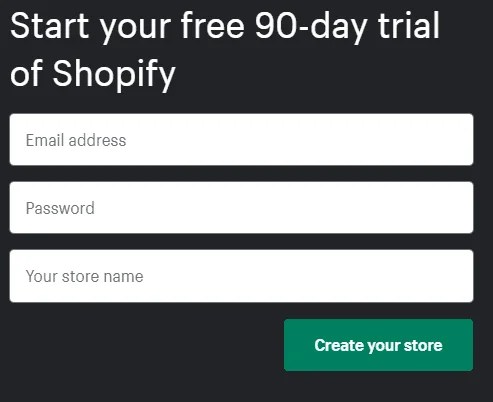 Sharing this information with others can make a huge difference. You may ask why?
Well, the truth is, my main aim is to provide the best information pertaining to drop shipping for both beginners and experienced dropshippers.
And I plan to continue doing so for as long as I can.
I would also like to thank those who support the work I do through reading my content and sharing.
Trust me, when you take your time and share it will help a lot not only for me but also for other people who may really be in need of this information.
Here are some great suggestions:
 Pin it
Share it on another blog
Share on Facebook (Share it with friends and even on Facebook groups)
Tweet it
Stumble it
This will only take a few seconds of your time and I would really appreciate it.
I appreciate you a lot. Thank you!
Join my Shopify dropshipping group mastermind and follow my blog to learn more about Shopify tips, dropshipping guides, dropshipping tricks and checklists, and e-commerce in general.
If you enjoyed and learned something from this post, you can get updates from me, free of charge!
I send out email newsletters about new posts published on the blog, tips, and tricks to help you grow your dropshipping business, as well as new YouTube videos to give you more insights about the e-commerce market, and much more.
If you enjoyed reading this, you can as well join my Facebook group. Thank you for reading how to make money dropshipping online from the comfort of your home.
Click The Image To Join My Dropshipping Community in Telegram