Do you want to be successful in life? Do you have the drive and ambition of an entrepreneur? 
If so, then these 13 motivational speeches for entrepreneurs will give you just that, Listen or watch any one (or all!) of them today!
In This Article
Jim Carrey- Maharishi Unversity Commencement Motivational Speech
Sheryl Sandberg: Harvard Business School Motivational Speech
Elon Musk – USC Commencement Motivational Speech
Matthew McConaughey – University of Houston Speech
Arnold Schwarzenegger – Famous Motivational Speech
Steve Jobs- 2005 Staford Commencement Speech
Ed Shereen Being Weird Is a Wonderful
Richard StJohn 8 Secrets of Success
Denzel Washington – Fall Forward
Sylvester Stallone- Balboa Speech
Will Smith – Pursuit of Happiness
Eric Thomas I Can, I WII, I Must
AI Pacino- Any Given Sunday
Who wouldn't benefit from hearing some of the best motivational speeches for entrepreneurs?
It can be tricky to do business, but fraud can be pretty brutal at times.
Indeed, we are all on a journey, and we have all had periods of disillusionment, questioning whether what we are doing is truly worthwhile.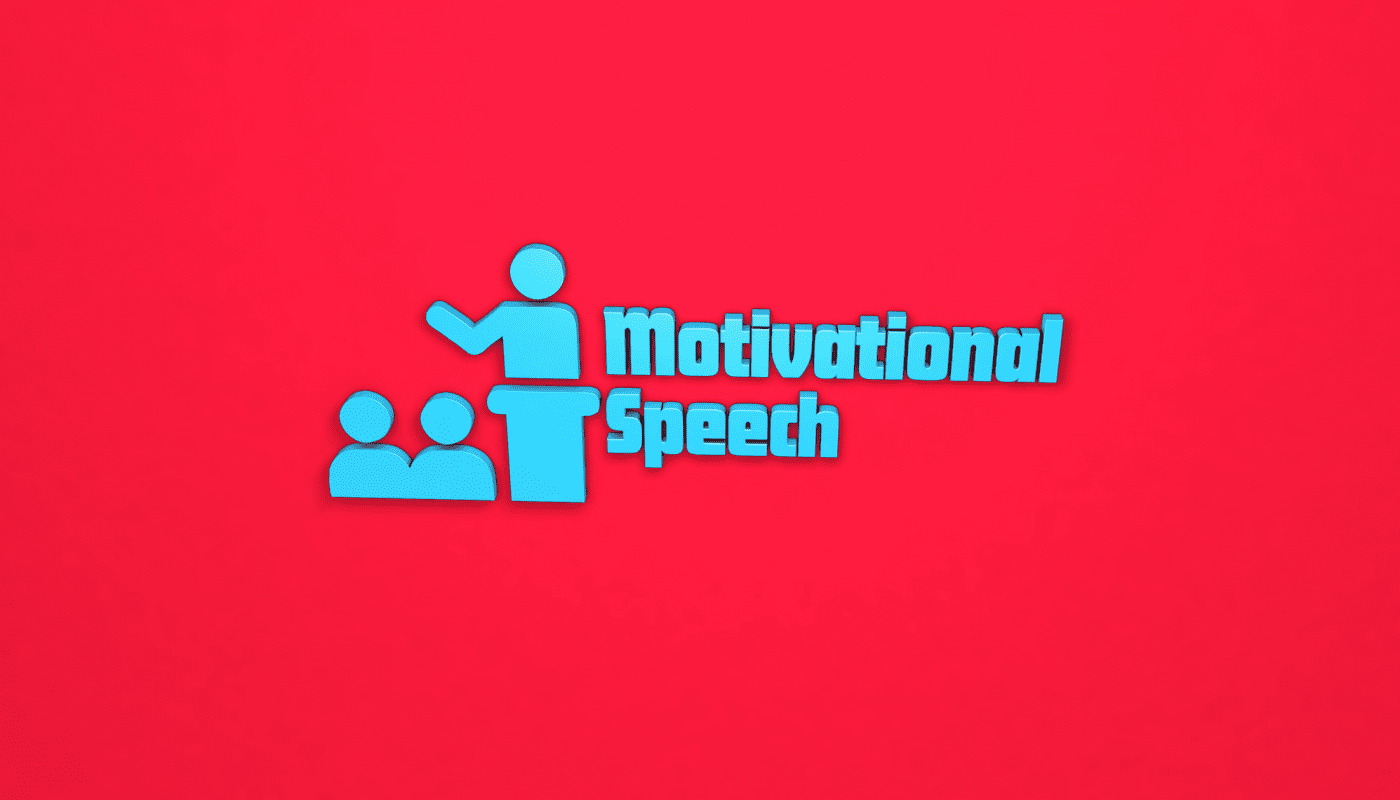 You're probably not persuaded that what we're doing has a profound impact.
However, we must remain on the path of progress. Fortunately, this is a lesson that I learned very early in life.
I recall being around four years old and learning to ride a bike with my uncle and father, who were both quite supportive of me.
While learning to cycle, I fell, of course, fall off on several occasions, and I recall one time in which I cut my knee very seriously.
The only thing I wanted to do was give up and return home at that point. "You can't give up now since you're almost there," my relatives insisted. Take another shot at it. "
Perhaps something has been said to you in the past.
After that, I hopped back on my bike. No matter how much I didn't want to, you have no choice but to push forward and face your issues head-on.
It was, in fact, the first time I rode that bike without the assistance of another person.
Then I realized how fortunate I had been to keep going and never give up hope.
That probably wasn't the motivational speech you were expecting when you clicked on this page, but it is proof that we can do far more than we believe ourselves to be capable of when others inspire us.
And that is precisely why we wrote this piece-to create a list of all of our best motivational speeches, given we are well aware of how much more you can achieve with a bit more inspiration.
Let's get right to it!
Jim Carrey: Maharishi University Commencement Motivational Speech
Jim Carrey's graduating speech at the Maharishi University of Management is brimming with so much knowledge that it's tough to choose which parts to focus on.
Jim's comment that "fear" will always play a significant role in our lives was perhaps the most crucial for entrepreneurs and business leaders. But, as Jim points out, "you get to decide how much." He says you can either live your life in fear or follow your heart.
According to Jim's assessment, most people choose their career because they fear it. Instead, they stick to what is comfortable and simple because they are frightened of posing the question, "What if?". But Carrey believes that the only way to live truly is to ask the universe for whatever you want.
During his speech, Jim Carrey encourages his audience to "risk being seen in all of your glory." He asserts that our duty is not to figure out how to achieve success but instead to "open the door in your head" and go over it when the time is perfect.
Sheryl Sandberg: Harvard Business School Motivational Speech
After delivering a speech at the Harvard Business School in 2012, Sheryl Sandberg, an American entrepreneur, technology executive, author, and current Chief Operating Officer of Facebook (COO), became the latest addition to our list of the best motivational speeches.
Sandberg discusses her own experiences as an entrepreneur and her work at Facebook alongside Mark Zuckerberg, but she also brings up an important point. The importance of this is something that we should all take note of.
"Motivation arises from working on things that we care about."
Entrepreneurship is a case in point: people running firms and working to solve problems that interest them are more likely to succeed than those who are not.
And, according to Sandberg, we must continue to work since it is the most important thing of all.
This is one of the most inspiring motivational speeches for students that we have ever witnessed.
Arnold Schwarzenegger's Motivational Speech is well-known.
THIS list of the most famous motivational speeches for entrepreneurs continues with Arnold Schwarzenegger, the Austrian-American actor, entrepreneur, politician, and former Mr. Olympia champion.
He begins his motivational speech with a simple yet profound message.
"Put in the work to earn your keep."
Schwarzenegger explains how having a goal was crucial for succeeding in various professions during his career.
The actor also talks about the fact that "just a quarter of people enjoy what they are doing with their lives."
Schwarzenegger held a related point of view because everyone should be continually working to move closer to their ultimate objective and make the most of every hour of every day.
"Suppose you spend an hour every day of the week working on a business. Imagine how much further along you would be if you didn't have to stop. "
This is possibly the essential point to take away from this motivational speech — it is up to us to make the most of our short time on this planet! Furthermore, we believe that it is one of the best motivational speeches of all time because of its message, which everyone can understand.
The University of Houston Speech by Matthew McConaughey
Matthew McConaughey's commencement speech at the University of Houston is the next speaker on our list of motivational speeches.
The Oscar-winning actor made some important points during his speech, but the one that stood out to me was his statement that joy is a "continuous approach."
McConaughey said: "Joy is always a process; it's always under construction."
He shared his thoughts on judging his success based on metrics that he believed were essential to him, such as the number of Academy Awards he had received or his films' amount of money.
The only time he had true success in those metrics was when he resolved to focus on the entire process of making a film and to enjoy every aspect of it.
It turned out that when he took things one step at a time and truly enjoyed his craft, he discovered that everything just fell into place.
"Define success for yourself."
Identify your goals and take pleasure in the entire journey-not only the high points but also the lows.
Matthew McConaughey's performance became one of the best motivational speeches delivered in the last few years.
Elon Musk – USC Commencement Motivational Speech
Numerous people worldwide look up to Elon Musk as a source of inspiration. Musk, well-known for his out-of-the-box thinking and forward-thinking technologies, demonstrates that everything is possible if we put our minds to it.
Elon instantly exhibits his propensity to deviate from the existing quo in his motivational speech at the University of Southern California Commencement. In his words, he was told to limit himself to three items that he wanted to highlight, but he decided to include a total of four.
He advises his audience that they must put in the same effort they expect to receive in return for their efforts. "Elon holds that if you want a great company, you need a great team."
Elon's authenticity makes his speech so powerful—being fortunate or trusting your instincts aren't topics he discusses. Instead, musk claims that tremendous things may be achieved with an equally astronomical level of work and dedication.
Tesla CEO Elon Musk recognizes the importance of outstanding employees. Elon thinks that if you want a great company, you need a fantastic team and that great people are the most important part of a great company.
Musk's third recommendation is to "focus on signal over noise," In other words, focus on developments to make the product better, "don't just follow the trend."
The final area of advice from Elon's speech is to "Take risks." Grab new opportunities and pursue different things.
Steve Jobs – 2005 Stanford Commencement Speech
On this list of the best motivational speeches of all time, we have Steve Jobs, one of the primary figures behind the success of the technology giant Apple.
He delves deeply into his journey as an entrepreneur in his 2005 commencement speech at Stanford University. He speaks candidly about the difficulties he's had along the way and how he's managed to overcome those difficulties.
Jobs discusses how he was a college dropout during this great motivational speech and how it was one of the most crucial moments of his life at that moment.
Why?
It was noted that he had dropped out of college to pursue classes in subjects that he was interested in, rather than studying subjects that he was not particularly enthusiastic about or interested in.
His calligraphy class was one he enrolled in after he dropped out and was drawn to it because of the exceptional quality of the handwriting.
He chooses to use Apple fonts that may appear strange to some, but he connects the experience he gained from that class with the fonts he uses on his Apple computers.
In the absence of the calligraphy lesson, Jobs might not have been concerned with an inconsequential element as fonts. Yet, Apple was the first business to add a variety of typefaces to the operating systems.
He proceeds to say: "You can't connect the dots if you look forward; you can only do it looking backward. Thus, you need to keep moving forward and hope that the dots align somehow. "
We are constantly learning is the central premise of this classic motivational speech. We're constantly evolving and gaining new information. Everything about us is determined by what we do with our information.
As Jobs put it: "Your time is limited, so don't waste it living someone else's life."
Ed Shereen: Being Weird is a Wonderful Thing.
Perhaps Ed Sheeran isn't the first person that comes to mind when thinking of the world's most influential thinkers. But, on the other hand, his music and words continue to move millions of people daily.
Sheeran spoke at the 9th Annual American Institute for Stuttering Benefit Gala about how Eminem assisted him in overcoming his speech problem.
A birthmark on his face, large glasses, & a missing eardrum on one side of his head characterize Sheeran's childhood, which he regards as "a very, very weird child." He argues that "stuttering was actually the least of my problems when I went to school," yet he still found it exceedingly difficult to communicate effectively with others.
Sheeran admits that his greatest fear has been his incapability to communicate himself correctly with his stutter. But when his father bought him an Eminem CD when he was younger, he was overjoyed and couldn't stop smiling. Listening to it assisted him in learning how to talk quickly and successfully overcome his stutter.
Ed's thoughts are a terrific source of inspiration for entrepreneurs who are learning how to deal with the stress of public speaking and who are striving to believe in their capabilities.
Ed is now opinion that "being weird is a wonderful thing." He urges us to "embrace yourself, embrace your eccentricities, and embrace your quirkiness."
Richard St.John: 8 Secrets of Success
Following that, we have the infamous TED presentation by Richard St.John, which is likewise one of the shortest motivational speeches we have ever seen. Still, it is also one of the most impactful.
As St.John explains at the start of the video, this presentation is a shortened version of 7 years of research-including research from more than five hundred interviews with successful professionals.
When it comes to success, one of the most interesting arguments St.John makes is that to be successful, you must be willing to "put your nose down in something and get damn good at it."
In St. John's speech, the section on passion was the most motivational for us when he talks about passion.
He believed that "if you do what you love, the money will come later."
Entrepreneurs need to pay attention to this area of motivational speech. If you establish a brand, make every effort possible to invest in it. Intense devotion to the cause will significantly assist you in finding long-term success.
Having a passion for what you do is essential for achieving success!
Eric Thomas: I Can, I Will, I Must
We are encouraged to think that we will always overcome hardship, no matter how difficult the situation appears to be, by Eric Thomas in this famous motivational speech.
Throughout the speech, Thomas repeats the following line: "I can get through this. I will get through this. I must get through this. "The situation will be remedied. My only hope is that I can get through this. "
As a source of inspiration for this motivational speech, he also ingeniously draws on the support of our loved ones.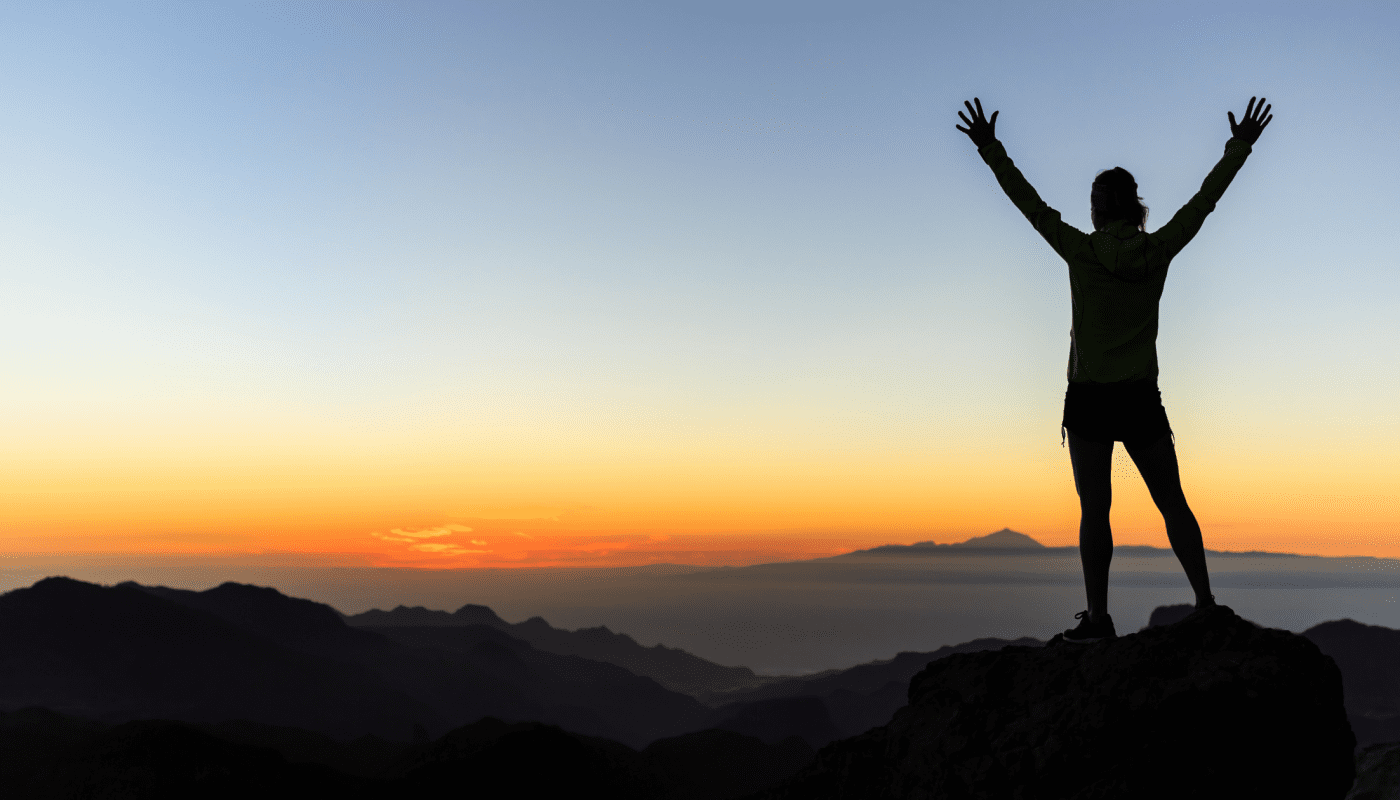 He pushes us to examine our relationships with the three people we care about the most and question our own motivation decisions.
"You've got to think about those people every day," says Eric.
"You know those days when you want to hit the snooze button? I know I do. "
Instead of being lazy and complacent, we should think about our loved ones and ask ourselves what they would feel if we were postponing all of the time and putting off important tasks.
Doing anything for yourself is perfectly OK, but knowing that you've loved something to make your family and friends happy makes everything feel like a tenfold improvement. According to this motivational speech, one of the most important statements is
Because of this, he is considered one of the greatest motivational speeches of all time. As a result, you no longer have to worry about working for yourself and instead concentrate on doing the work for those you couldn't stand to disappoint.
Denzel Washington – Fall Forward
"You will fail at something. Embrace it. "
In the next entry on our list of the best motivational speeches, Denzel Washington addresses the topic of failure.
On the other hand, Washington does not shy away from failure; he wants it.
According to him, "every failed experiment brings us one step closer to a successful experiment."
When it comes to entrepreneurship, this is undoubtedly true. Even when you lose, you can take away valuable lessons from experience.
Although winning or losing is necessary, it isn't always the most crucial factor. So get out there and give it everything you've got. That's what it takes. We consider it to be one of the best motivational speeches in life.
"Never be discouraged. Never hold back. & when you fall in life, don't forget this: fall forward. "
Sylvester Stallone – Balboa Speech
A famous character, Rocky Balboa, played by Sylvester Stallone, is best known for his courage, hard work, and drive. Rocky Balboa is a character who has inspired many people through his films.
In the sixth installment in the Rocky film series, Rocky Balboa has Stallone delivering one powerful motivational speech.
In the opening lines of his motivational speech, Stallone declares, "The world isn't all sunshine and rainbows."
He goes on to discuss the importance of hard work and dedication, emphasizing that "it isn't about how hard you hit, rather it's about how hard you can get hit and keep moving forward." He concludes by saying that "it isn't about how hard you hit, but it's about how hard you can get hit & keep moving forward."
As an entrepreneur, this motivational speech is particularly poignant for me to hear. While you are on your journey to success, you will face obstacles. However, as Sylvester Stallone says, it is all about "how much you can take and keep moving forward. That is how winning is accomplished. "
Remember that winners never give up when you find themselves with your back against the wall.
This is one of the most well-known motivational speeches in history. In motivational speech mashup videos on YouTube and even on Spotify, you'll often hear it played as a background track.
Will Smith – Pursuit of Happiness.
This famous motivational speech from the 2006 film, Pursuit of Happiness includes Will Smith and his son, who play basketball. It is considered to be one of the best motivational speeches ever delivered.
A basketball is shown being tossed around at the beginning of the video, and Smith's son (his real-life son, Jaden Smith) can be heard declaring, "I'm going pro!" "
After hearing this, Smith chooses to lower his son's expectations by pointing out that he has never been very good at basketball and that his son should not expect to be as good.
Smith notes that his son appears to be dissatisfied with the statement.
After that, Smith declares, "don't ever let anyone tell you that you can't do anything, not even myself."
"You've got a dream; you gotta protect it. If you want something, get it. Period. "
This is a one-of-a-kind motivational speech. You can see how this moment depicts the dynamic between Will and Jaden Smith's own family, although they are both in the acting business.
In our opinion, it's one of the best motivational speeches of all time, despite being a brief motivational speech.
AI Pacino- Any Given Sunday
The final entry item on our list is Al Pacino's speech from the American football thriller Any Given Sunday.
If you want to get your blood pumping before you face a rough day, watch this famous motivational speech by Martin Luther King Jr.
Although we tend to neglect inches in American football, the motivational speech centers on the fact that they are essential.
The numerous ways that his squad can gain an advantage over their opponents, even if it is only by an inch at a time, are discussed in detail.
He asserts: "When we add up all those […] inches, that's what makes the difference between winning and losing".
In addition to applying to success, this point is valid in life: those who go the extra mile are more likely than not to succeed.
Moreover, although you may not be aware of it initially, as Pacino points out, triumph is achieved by adding up all minor details.
These types of motivational speeches might help you get back on track when you're down and out.
The Gist of it!
These are the top ten motivational speeches for business entrepreneurs.
That was a lot of motivation, so we hope you enjoyed it! We want to draw attention to several crucial aspects throughout these motivational speeches.
It is critical that you love what you do. Put your money where your mouth is! Attend to your surroundings. In addition, strive to be your best.
Not all failures are detrimental. It has the potential to lead to great things if you learn from your mistakes and move on.
A strong desire is necessary. Like many other aspects of life, being an entrepreneur may be challenging. Want it badly enough to risk your life? As proof, show me.
Read Also:
Conclusion 
The best motivational speeches for entrepreneurs are often the ones that speak to your specific needs. For example, if you're a small business owner who is just starting and struggling with cash flow issues, then watching an inspirational speech about kickstarting your finances might be just what you need at this moment in time.
That's all I've got for you today. Thanks for reading. Is there anything on this list that you think I've missed? Specify your preference in the comments box — Let us know by leaving your thoughts in the comments below! I read every single one of them.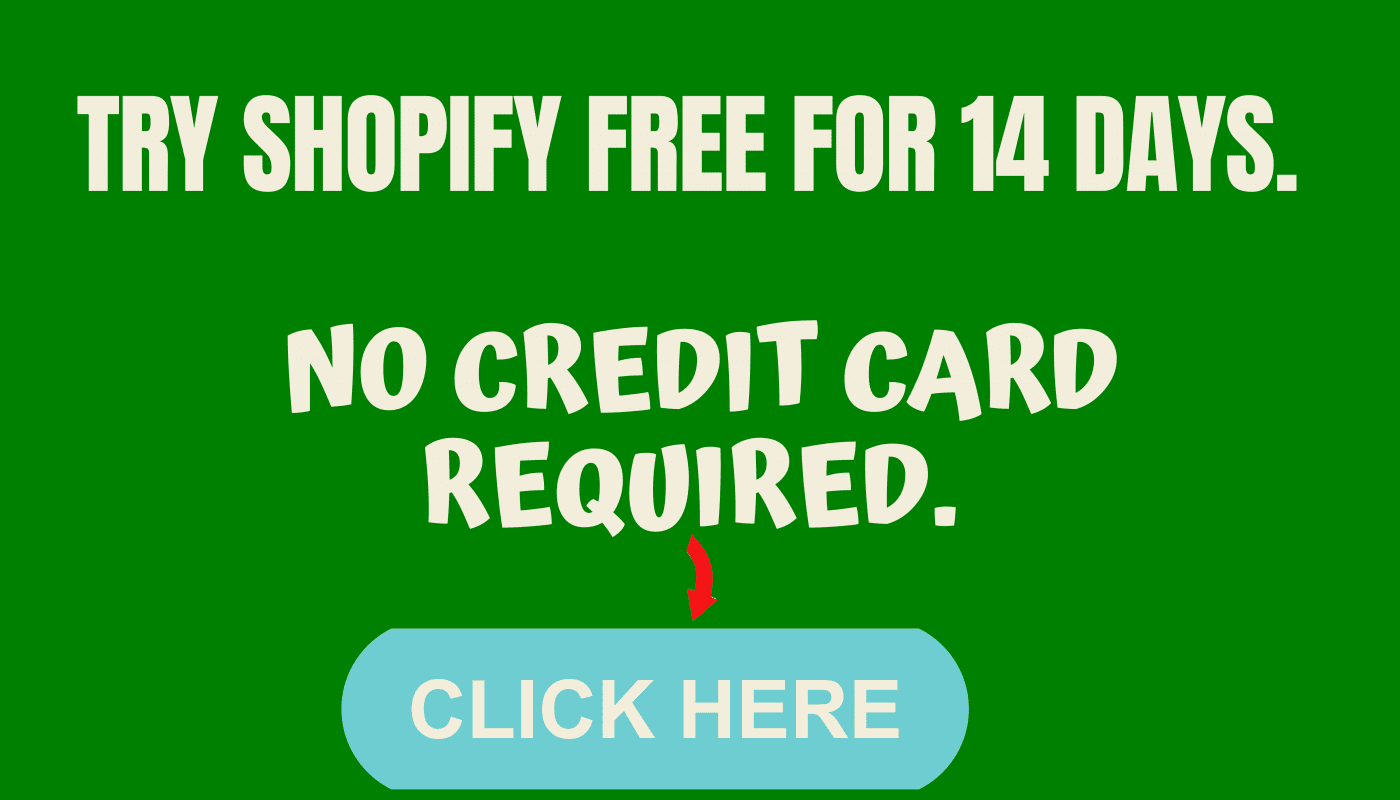 Small Request
Kindly share it with your friends. Especially, the ones you believe really need this information.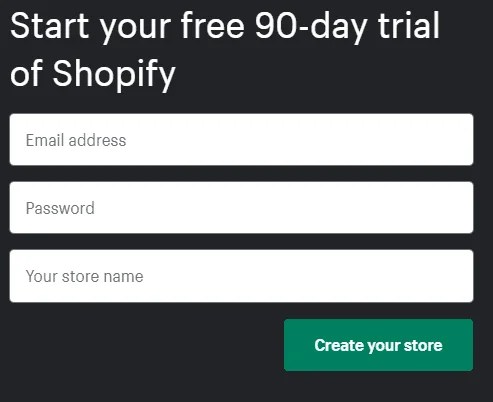 Sharing this information with others can make a huge difference. You may ask why?
Well, the truth is, my main aim is to provide the best information pertaining to drop shipping for both beginners and experienced dropshippers.
And I plan to continue doing so for as long as I can.
I would also like to thank those who support the work I do through reading my content and sharing.
Trust me, when you take your time and share it will help a lot not only for me but also for other people who may really be in need of this information.
Here are some great suggestions:
 Pin it
Share it on another blog
Share on Facebook (Share it with friends and even on Facebook groups)
Tweet it
Stumble it
This will only take a few seconds of your time and I would really appreciate it.
I appreciate you a lot. Thank you!
Join my Shopify dropshipping group mastermind and follow my blog to learn more about Shopify tips, dropshipping guides, dropshipping tricks and checklists, and e-commerce in general.
If you enjoyed and learned something from this post, you can get updates from me, free of charge!
I send out email newsletters about new posts published on the blog, tips, and tricks to help you grow your dropshipping business, as well as new YouTube videos to give you more insights about the e-commerce market, and much more.
If you enjoyed reading this, you can as well join my Facebook group. Thank you for reading how to make money dropshipping online from the comfort of your home.
Click The Image To Join My Dropshipping Community in Telegram